Val Chmerkovskiy and Jenna Johnson have given fans the ultimate happiness: A real-life "Dancing with the Stars" fairytale.
Jenna started dancing when she was three years old and fell in love with it immediately. Her two older sisters are dancers, and, as a child, she would follow them into their dance classes. "I think dance is a great way for me to express myself fully," she tells INLOVE Magazine. "It's when I feel my most confident, empowered, and my best. I absolutely love it."
For Val, dance has been a vehicle for him to express himself creatively and athletically. It gave him the tools to become competitive; to know what victory feels like, what defeat feels like. "It's given me a whole world of experience that I took into my life. I think dance has shaped the person that I am in a lot of ways," he shared in our interview.
The two danced their way into each other's hearts after meeting on season 18 of "Dancing with the Stars." In April of 2019, they married. Season 28 of the hit ABC show welcomed the return of both dancers – now Mr. and Mrs. Chmerkovskiy.
In our recent interview, the pair recalled the first time they got to perform together on the show. It was love at first step.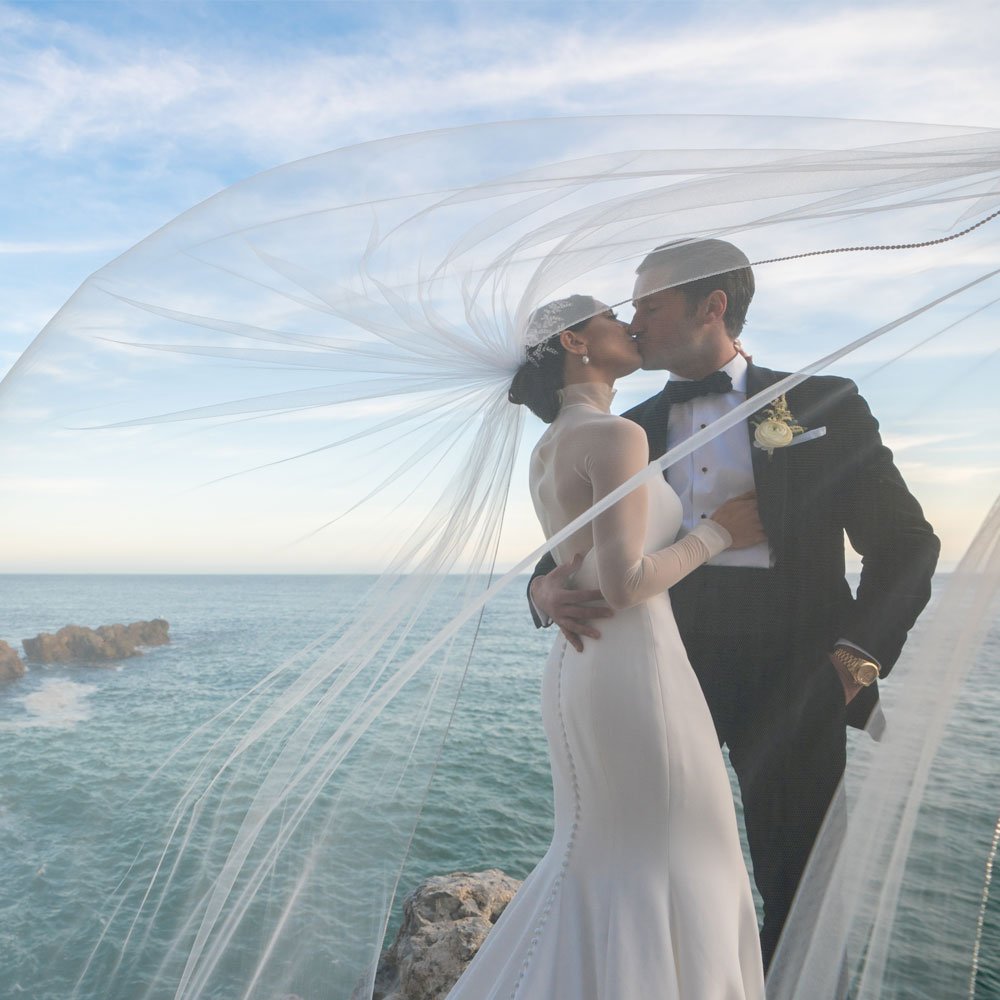 Sari: Did you ever imagine that your love for dancing would lead you to find the love of your life?
Jenna Johnson: I never imagined that joining a silly little dance show would lead me to my husband. It's funny because I actually met him the first day of my very first rehearsal on "DWTS," and I kind of knew immediately that this was it; he was the one.
Val Chmerkovskiy: Not really, but also a little bit. I've been married to dance. I've been in love with dance, and so I knew that somewhere in that vicinity, I'm going to meet the love of my life. But it's really important to separate the two and realize I'm in love with Jenna because of the person she is, not the dancer she is. That's what introduced us to each other, but not what kept us together.
Sari: What was the difference like returning in season 28 as a married couple?
Jenna: It's the best. I'm even more stressed watching him than I am my own dance. It's great. I wouldn't be able to handle the show without his support, his love, and his encouragement, so, it's even better being a married couple.
Val: It's special, in the sense that you get to see your wife surprise you. [One day] I had to do a double-take and was like, "Dang, that's my wife. She's fire." So, that's cool. But sometimes it's challenging because my priorities at work are my priorities in my life. And it's not just through my wife; a lot of time is with my brother Maks or my sister-in-law, Peta. I mean, I don't talk to Peta at all during the day. We respect each other's priorities during the day. We know we have other jobs to do besides husband, wife, brother, sister relationships at set – we're at work. Once we check out, it's like a switch, and it's very different.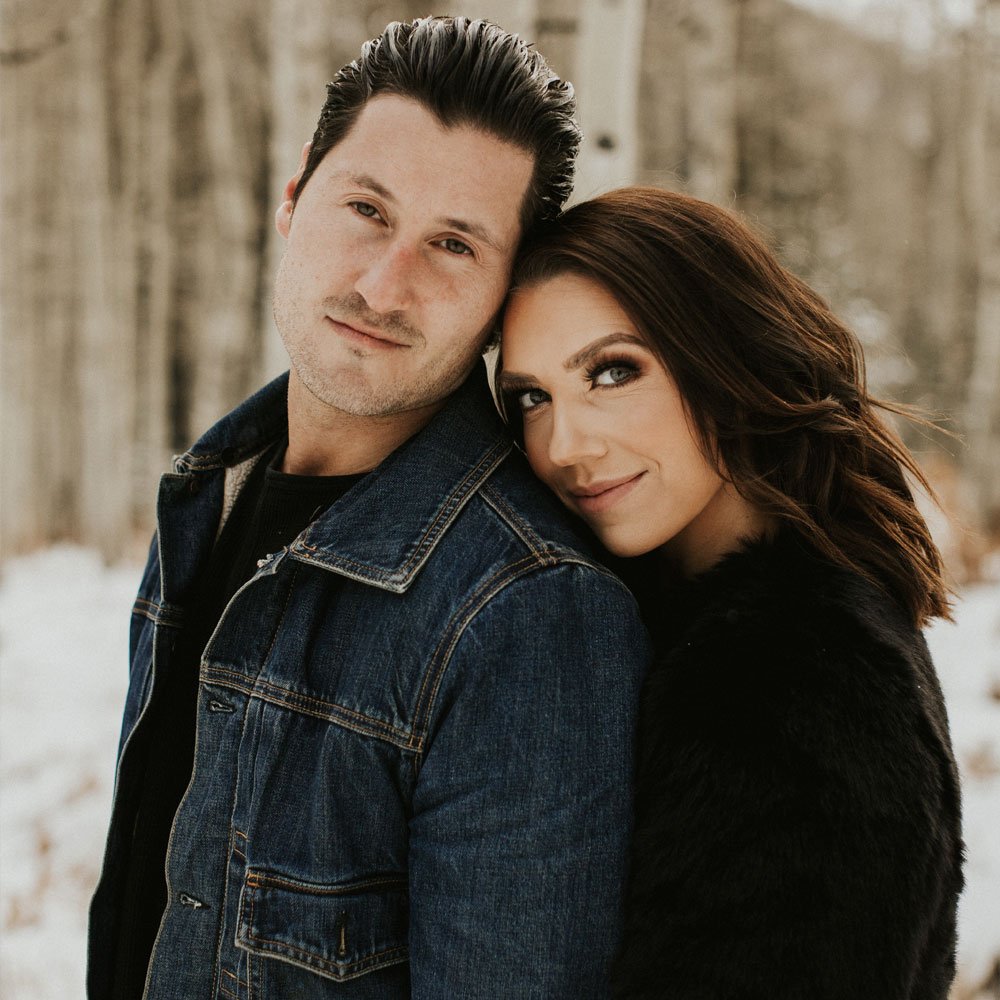 Sari: You had two wedding celebrations. Do you feel like you got to do everything in the second one that you didn't get to do in the first?
Jenna: I feel that I accomplished all my hopes, wishes, and dreams in my first reception in L.A., but the second reception was a little more stripped down just for my family and friends in Utah. I feel I got to be more present in the moment because the anxiety of the wedding day wasn't there anymore. We could just focus on our families and being in love in the moment, so I am grateful that we did both celebrations.
Val: You know what, yeah. The second reception was exactly the opposite of the first. I would say the first one was this festive, really huge celebration. The second one was more of just the gathering, where people appreciated the union and appreciated each other. That was cool.
Sari: You also wrote your own vows. What were the words you heard from each other that touched your heart the most that day?
Jenna: I remember that Val mentioned my parents. That meant a lot to me because they are my most prized possessions in life. They are my best friends and my whole world. He had mentioned that I come from a really intelligent father and a really strong and powerful mother. I will never forget those words because I love my parents and I think that they are the greatest. I love that he loves them.
Val: She had some beautiful words which were very surprising, because she normally doesn't write, but when she does, she expresses herself really well. I like to think I've influenced that a lot; that I've ignited that romance gene in her. Honestly, she could have been saying anything; it was the way she looked so sincere in her eyes, her spirit, and her energy. I know that my trust and love is unwavering in her. I have zero doubt that she loves me; it's a beautiful thing. The vows were special, but I was just trying to hurry up and be her husband and make her my wife.
Sari: Your proposal was epic. Do you think there can ever be another romantic gesture that would top that?
Jenna: Absolutely. Every day, Val somehow surprises me with some romantic gesture, and I've got to keep up with him, actually. I mean, that engagement was everything. He wins.
Val: I know, that was a great day. I set a crazy bar for myself. I'm my own worst enemy sometimes, you know. Even now, I will do these beautiful gems of poetry, and then it's not the same. I've got to top that. I will try for sure to top it. Definitely, I will try; that's not going to stop me. But I don't know what that will be yet.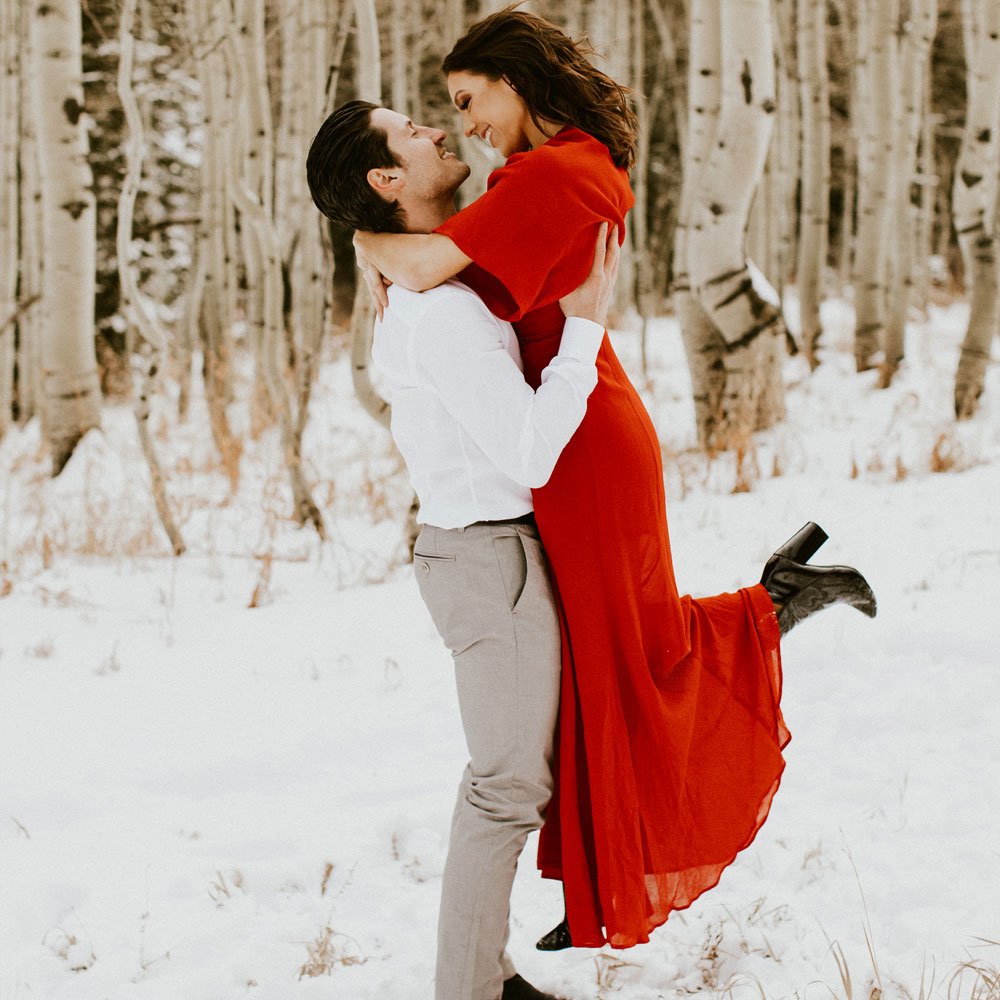 Sari: The two of you seem to have shared so much at this point; dancing, traveling, fame. Is there anything you have yet to share that you just can't wait for?
Jenna: We haven't shared babies yet, which will be fun, and I can't wait for that. It's not going to happen yet, but I'm really excited to have our own little humans that are ours. I can't wait to see what they look like. I hope they get his curly hair and thick, little Russian accent.
Val: Everything. I don't think we've even scratched the surface of who we are, who we are going to be, and how we're going to evolve together and separately. Honestly, I think we're in a vacuum; in a bubble. We're so caught up in our work that we're not even close to realizing our full potential for being a full human. Not just professionally, but the type of person Jenna will be. Obviously, becoming parents eventually, it will propel us to a completely different stage of being a human. There are still so many things we're going to do together that I'm very excited about.
Sari: Outside of dancing, do you have a favorite pastime that you like to do together?
Jenna: Val and I love to eat, so I will do anything to come home from work, find a cute restaurant, and just go relax and talk with my husband over some yummy delicious food.
Val: We love to go to museums together, that's my favorite. I love doing anything where we're learning together. For me, that's really building a bond and a friendship. Building experiences where you grow and learn from something. I love traveling with her. I love going to museums and discovering and learning new things, that is what brings us together.
Sari: What does being "in love" mean to you?
Jenna: Love has shifted for me over the years. I think once I found the right love; it is pure, honest, and true. It is being yourself and being in love with who you are when you are with somebody that loves you for you. I think Val has really shown me that and brought out the best in me. I'm grateful that I get to be loved by him, and I get to love him.
Val: Being in love means a sacrifice for a greater love, a greater feeling; a greater cause. Great love doesn't come to everybody, because not everybody works for it, not everybody is willing to sacrifice for it.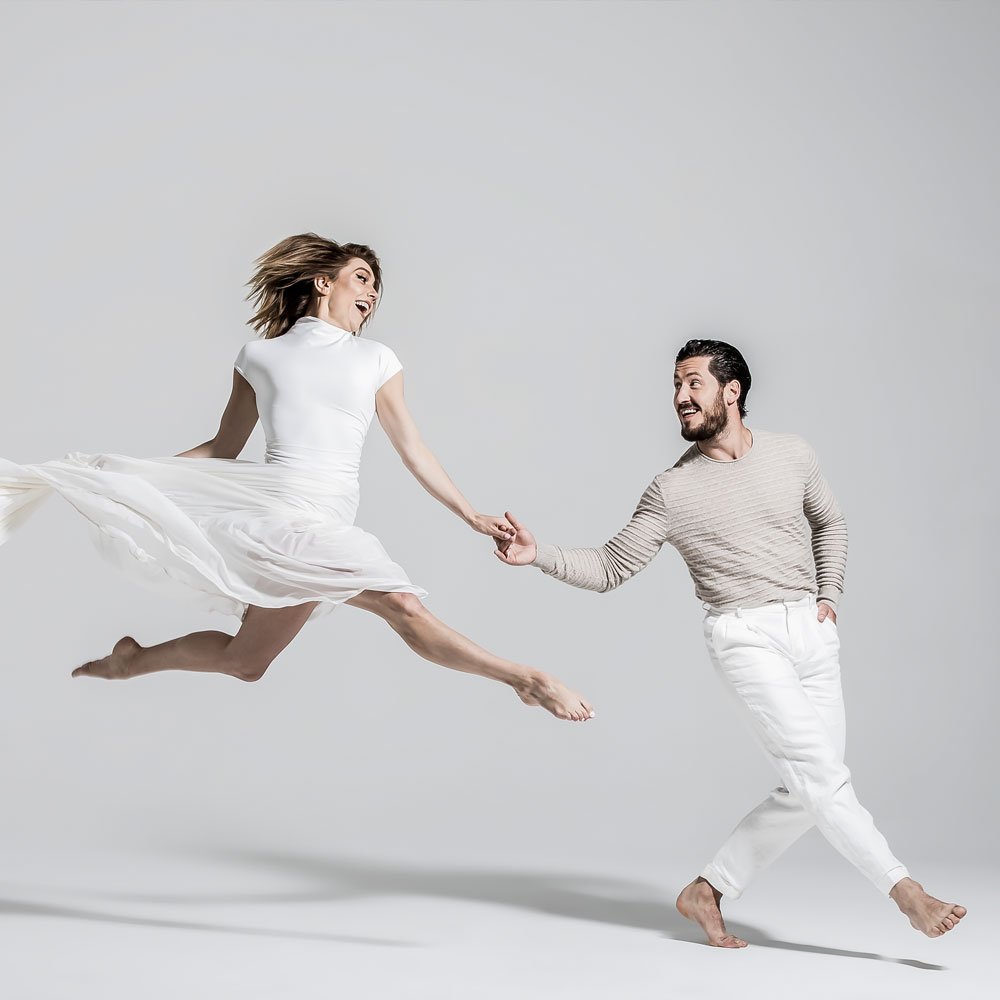 "I think there are a few different types of love," Jenna added. "There's romantic love, there's family love, friendship love, and there's also the love you give yourself. I think that it's just as important as any of these other relationships. I've had to do some self-discovery with my own self-love. I think it's a journey that everyone needs to take time to find and really cherish. I think once you find out who you are, what you want, and appreciate yourself for who you are, it's the best type of love you can receive."
"When you commit yourself to others, you get back more than when you just act in selfish ways," Val says. "That comes with love, with relationships, with your work, with your talent, with anything. If you want something great, you got to be able to give something for it."
You can catch Val and Jenna on tour with "Dancing with the Stars" this winter.
Sari Cohen
Published in INLOVE Magazine.