As Jason Blossom in The CW's "Riverdale," Trevor Stines has won the hearts of the show's most dedicated fans. In his recent film, "Evan Wood," Stines stars opposite Charlotte Louise Spencer and Alex Sorian Brown, playing Josh Richards – a character richly layered and filled with surprises.
Stines' love for acting began in sixth grade when he discovered Shakespeare. It led to his love of plays and musicals. The communal experience of it all resonated with him. Collaborating with different people and bringing to life ideas to present something for people to enjoy became a driving force in his decision to pursue this path in life.
"It sounds trite, but I just think people are so interesting," Stines says about his drive to create. "We've been telling stories to communicate since we were in caves, painting on the walls, and there's still so much that every individual spends their life trying to figure out; about themselves, about the world. That process, the human experience, is so meaningful to me. I want nothing more than to contribute to that journey through story."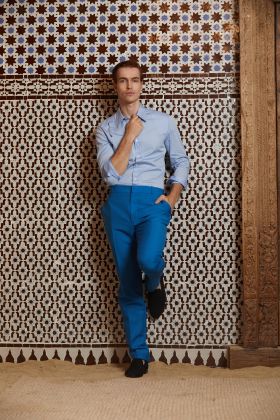 INLOVE: What are the top 3 projects you've done that you're most proud of?
Trevor Stines: Completely unironically, it'd have to be "Evan Wood," "Riverdale," and a project I can't talk about. Convenient, I know.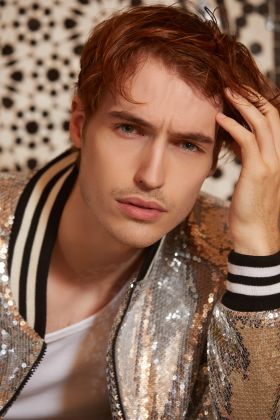 INLOVE: Can you share more about creating your book, Leather & Glass. Will we see more of this side of you in the future?
Trevor Stines: At the time, I was reading and writing a ton of poetry as a creative outlet. Leather & Glass happened as an organic part of that process, figuring out what I liked in what I was reading and how to use language to articulate certain truths about the human experience.
As for what the future holds, I'm not sure. I still write, but over time, my tastes change. I'm not the same writer or poet I was when I wrote L&G. While I probably will return to the world of poetry, it will look a lot different when I do.
INLOVE: How would you define your sense of style?
Trevor Stines: I wear a lot of black, mostly.
INLOVE: Tell me how you came on board for "Evan Wood" and what it was like meeting Charlotte and Alex for the first time?
Trevor Stines: I came to "Evan Wood" in a pretty traditional way: I auditioned for a role. After casting saw my original tape, which was for a different character initially, they invited me to audition for Josh.
I met Alex and Charlotte for the first time on set, so it was pretty professional and friendly. We became quick friends over the course of shooting.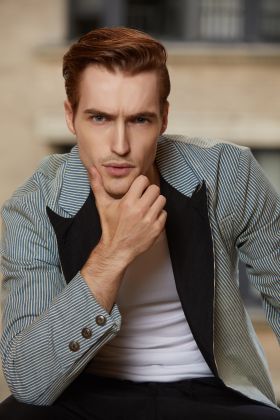 INLOVE: Tell us about your character and what you loved most about playing him?
Trevor Stines: Josh is Rachel's hometown sweetheart, and they left things unresolved when she moved away. The interesting part for me was mining the complexity of Josh's past. He is a truly kind and caring person, but with huge blind spots and mistakes to make up for.
INLOVE: Did you learn anything about yourself while filming this movie that you didn't know before?
Trevor Stines: That I LOVE Eggs Benedict. I had it on set for the first time while filming this movie, and my life has been changed ever since.
INLOVE: How would you describe the relationship between you, Charlotte, and Alex in real life, and how does that translate onscreen?
Trevor Stines: The three of us are great friends now – at least, I hope so. You'll have to ask them [laughs]. They've known each other a while, and they don't make me feel out of place at all. They're some of the few people I feel totally at ease with, and I appreciate them immensely for that. I hope that comfort comes across through our performances. If not, we'll have to try again on another project.
INLOVE: Do you think you have more to learn from Jason Blossom, or does Jason Blossom have more to learn from you?
Trevor Stines: All I can really say is that Jason is a fictional character, and on that level, I relate a lot.
All about Trevor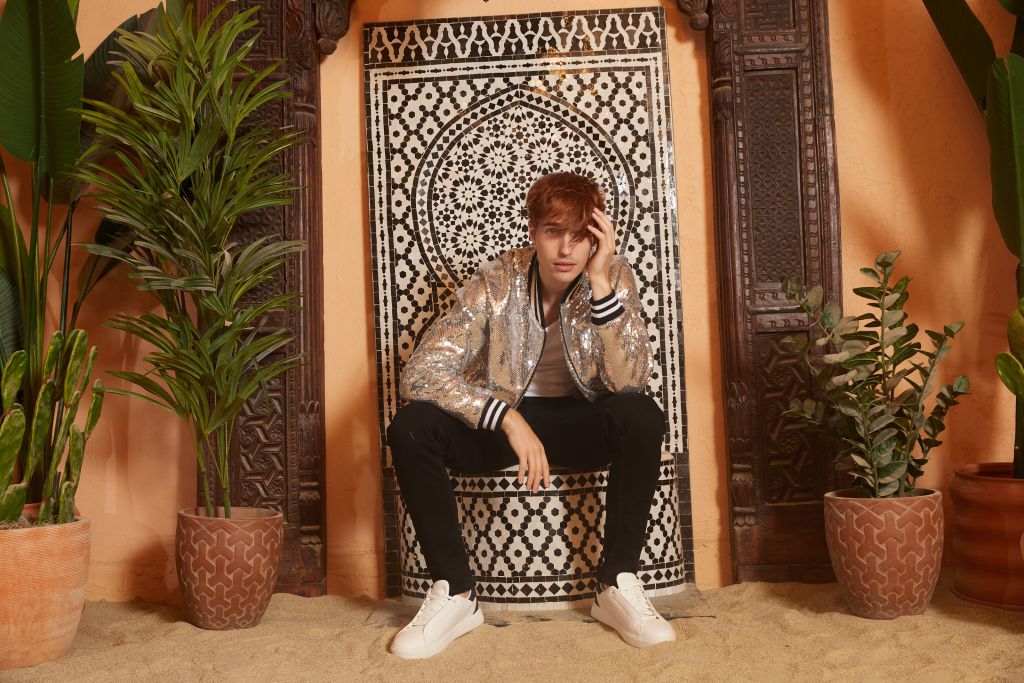 INLOVE: Last thing you Googled?
Trevor Stines: "London Broil," make of that what you will.
INLOVE: Last photo you took with your phone?
Trevor Stines: Picture of my dog, unsurprisingly.
INLOVE: Favorite comic?
Trevor Stines: Hard to pick. Saga and the Bendis/Maleev run on Daredevil rank pretty high for me.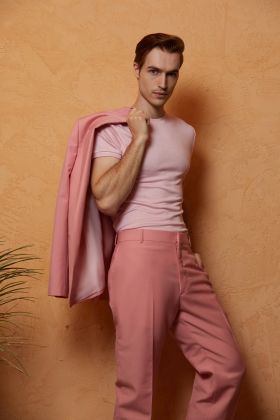 INLOVE: Favorite movie you saw as a kid?
Trevor Stines: Probably Sam Raimi's "Spider-Man"
INLOVE: Favorite book?
Trevor Stines: I read a lot, so my opinions are always shifting. Ender's Game profoundly affected me when I first read it. I'm also anxiously awaiting the next book in Pierce Brown's Red Rising series.
INLOVE: What's your favorite TV show, apart from "Riverdale?"
Trevor Stines: "Psych" is just endlessly rewatchable for me.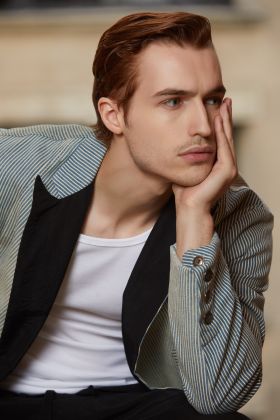 INLOVE: What's your favorite genre of music?
Trevor Stines: I listen to a lot of classic rock. And I have a deep love for the blues.
INLOVE: Who's your favorite poet?
Trevor Stines: Again, hard to pick. Frost, Bukowski, I've been really enjoying Ocean Vuong, of late.
INLOVE: What's been the coolest thing about being a part of "Riverdale?"
Trevor Stines: There's very little that isn't cool about working on "Riverdale," at least for me. I've met a lot of talented people, a lot of amazing fans and have been around the world because of the show. Plus, I can walk into any comic shop and see a character I played on the cover of a comic. That's a dream come true for me.
Editorial team:
Creative Director: Elena Vasilevsky
Photographer: Krissy Saleh
Makeup/Hair: Jaclyn Lopez
Stylist: Malyssa Lyles
Writer: Sari Cohen
Location: The Urban Jungle Studio
453 S. Spring St. #326 Los Angeles CA 90013
Cover Look: Greg Lauren
All fashion can be purchased at Saks Beverly Hills
Published in INLOVE Magazine Summer 2022