Olivia Ponton has the kind of heart that can change the world. While the model/influencer has been around on social media since 2016, this past year, she set the internet ablaze with her fun lifestyle content. Currently standing at 3.5 million followers on Instagram and 7.3 million on TikTok, her reach is undeniable – but it's her messaging that has really struck a chord with Gen Z.
Ponton's honesty has made her a modern-day role model. "I try not to hide anything on my platforms. Being true to myself is the most important thing to me," she tells INLOVE Magazine. In June, Ponton announced in a Teen Vogue interview that she was bisexual and "proud to be a part of the LGBTQ+ community."
Ponton's influence goes beyond fashion and beauty trends – it's reaching into the hearts of her followers, showing them that being authentic is the key to happiness and success.
Love Leads The Way
Sari: How did this journey of success start?
Olivia Ponton: It started in my bedroom in Florida. I made videos in my free time because I did not have a ton of friends. It was an outlet for me that turned into something I really enjoyed doing.
Sari: How do you deal with the pressures of social media? How do you stay positive and focused on your goals?
Olivia Ponton: Finding a way to deal with the pressures of social media was one of the hardest things I've ever had to learn. Now, I do whatever I can to cut out all sources of negativity. For example, when comments get too hateful, I just shut off the comments. I also write daily affirmations on my mirror to remind myself how loved I am all of the time. It is these little moments of positivity that help me stay focused on my goals, and I think that we all need that in our lives.
Sari: How do you use your platform to spread positivity and awareness about important issues?
Olivia Ponton: I constantly post about issues that I care about on my Instagram stories. I want to spread awareness on topics that are special to me. I would say one cause that is most important to me is ocean conservation – I try to post about overfishing, ocean pollution, and problems at Sea World whenever I can. I also work closely with 4ocean and love supporting them however I can.
Sari: What has it been like sharing your own journey of self-love on social media? How is it hard? How did it help?
Olivia Ponton: I am really thankful that I was able to share my own journey of self-love on social media because the support I received after opening up about it is what helped me continue sharing tips for other girls struggling. It is amazing to be able to look back and see my own journey and to see that support system on social media grow. It can also be really hard, though – a lot of people constantly think I am 100 percent okay and everything is perfect, but that is so far from reality. No one is happy all of the time.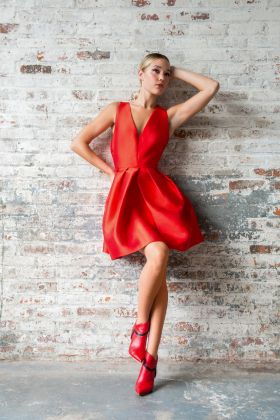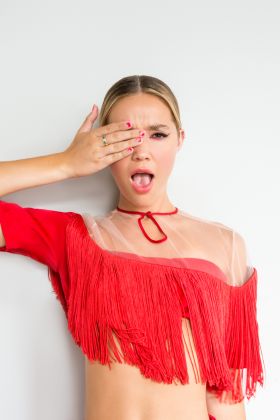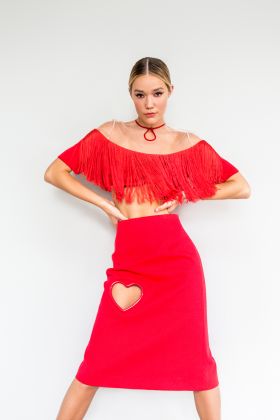 Liv Your Best Life
Sari: What workout advice can you offer to those who are struggling to lose that last 5-10 pounds of extra weight – like that stubborn belly fat that just won't go away?
Olivia Ponton: Consistency! Make sure to do some simple movements every day. But really, eating right is the most important thing you can do. I notice a change in my body the second I start eating correctly.
Sari: What's your top tip for clear skin?
Olivia Ponton: Spend time in the sun! Get your vitamin D. Also, make sure you don't over-wash your face and always have moisturizer on hand.
Sari: What's your favorite healthy recipe?
Olivia Ponton: My morning breakfast: eggs, spinach, onions, and cheese – all scrambled, all on a bagel.
Sari: Tell me about your campaign with Benefit Cosmetics. What was it like to see your face in ULTA stores around the world?
Olivia Ponton: It was absolutely surreal. I was completely blown away when I walked into the store and saw my face. I've been dreaming about a moment like this for years, and it was crazy to see it finally happen. Benefit is truly my favorite makeup brand, and I absolutely love the team there.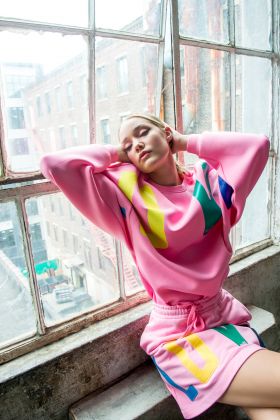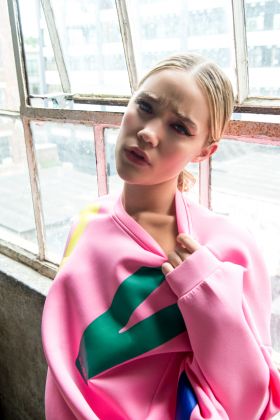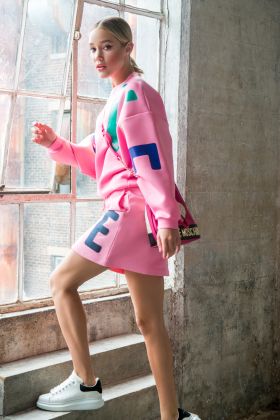 Shoot Your Shot
Sari: The color theme for your shoot with INLOVE was mostly black and red. What kind of vibe do you think those two colors give off together?
Olivia Ponton: Strong and powerful. When I wear red, I think – BAM! Big and bright. Black and red command a room – they are my two favorite statement colors to wear.
Sari: Coming up at this time in the world, do you feel like people today are more into doing something for love or money?
Olivia Ponton: I would say it's important to find a happy medium between the two. I hope people are now realizing that they can have both love and money in their career choice, especially if you choose to do something you love as your career path. I have seen instances where people or companies are driven only by the desire to make money, and I hope that changes soon. There is no better feeling than leading your life with love.
Sari: Do you feel like there is a division between real love and material things?
Olivia Ponton: 100 percent. I always talk about this with my friends. The happiness an object can bring you will never amount to the happiness real love will bring you. Love is pure happiness, even in the hard moments. Material things can't give you that.
Sari: What have you learned during the pandemic?
Olivia Ponton: I have learned NEVER to take traveling for granted. I can't wait to get back to traveling and exploring the world. It's always been something I'm passionate about, and it's one of my favorite things to do.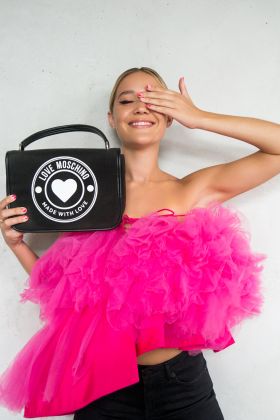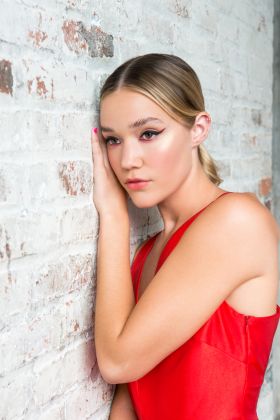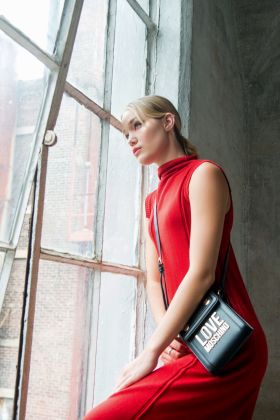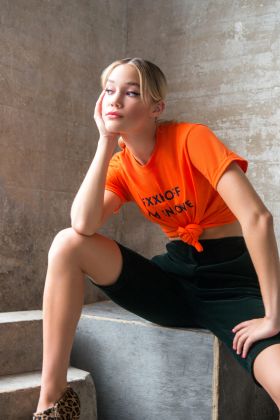 Ponton spoke on gratitude and then added to the conversation, "I came out as bisexual on the first day of Pride Month and have received nothing but love and support. I am so blessed to be a part of such a beautiful community. I have been on such a beautiful self-love journey over the past few months, and it has been so moving to see so many people grow along with me."
Cover Look: Mola Walker from Showroom SEVEN NYC
Creative Director / Stylist: Elena Vasilevsky
Photographer / Videographer: Hector Guajiro
Makeup: Kate Romanoff
Hair: Yusuke Miura
Written by: Sari Cohen
Published with INLOVE Magazine