In 2015, Lola Tash teamed up with her sisters, Gina and Nora, and childhood best friend Nicole Argiris to create one of the fastest-growing Instagram accounts in history, @MyTherapistSays. The super-popular account – made up of aggregated and original memes – drew in 500,000 followers in the first six months. Today, that number stands at 7.5 million.
The movement has spawned three other popular accounts: @mystylesays, @mybestiesays, and @mytherapisthelps.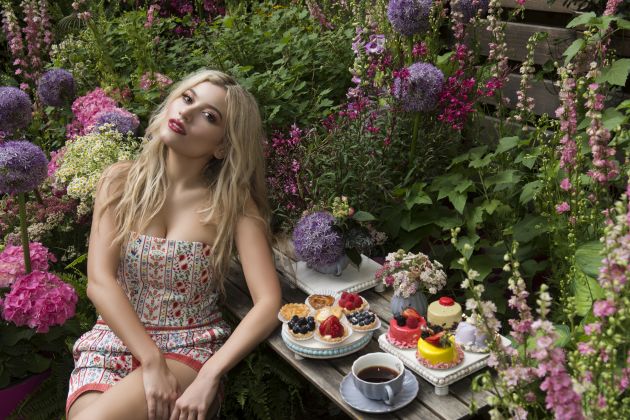 In 2020, the girls put out a book, My Therapist Says: Advice You Should Probably (Not) Follow – a humorous guide to life that includes funny memes, checklists, prompts, questions from readers, and more.
"The four of us fit seamlessly to create the 'My Therapist Says' voice, as we all represent a different perspective and time in a person's life," Lola Tash tells INLOVE. "It's important to us that our audience feels heard, seen, and represented both in the mental health community and in the humorous memes we provide."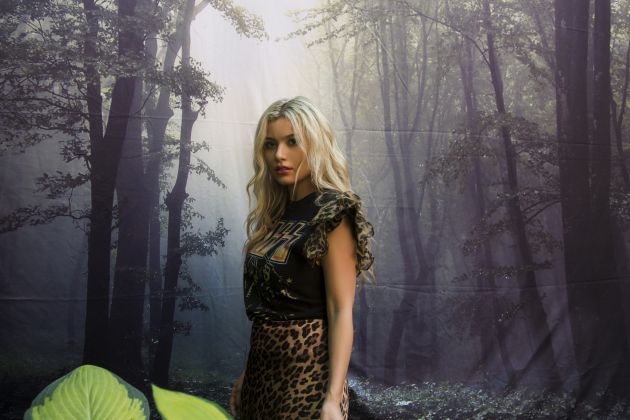 INLOVE: How did the spin-offs happen?
Lola Tash: The spin-offs were quite organic, as we had other interests and points we wanted to cover, so we started delving into more personalized accounts that represented our personalities.
INLOVE: What made you reveal the anonymity behind the account?
Lola Tash: The necessity of the reveal, for us, was that we wanted to show that girls, who were severely underrepresented in the meme community at that time, could also be clever and funny. Comedy as a whole tends to favor men, so it was important that we encouraged other women and girls to pursue it freely and openly by exemplifying that it was not impossible.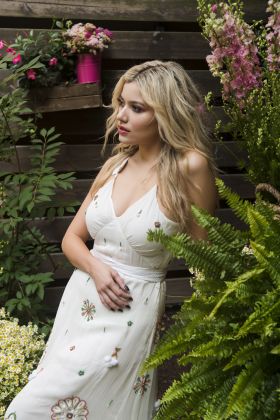 INLOVE: What was the milestone moment that blew everything up for you?
Lola Tash: The milestone moment was when Gucci flew us out to Baselworld in Switzerland to talk on a panel about our collaboration with them for their watch collection.
INLOVE: What's your best-selling meme merch?
Lola Tash: Our "My Therapist Knows About You" sweaters are quite popular!
INLOVE: You wrote your book quickly. What inspired you to get it done so fast?
Lola Tash: The idea and foundation were there, so it was just physically getting it out on paper that was time-consuming. It's a privilege to be able to tell your story in a funny and organic way, and I feel the book did just that.
INLOVE: What advice have you gotten that you wish you didn't follow?
Lola Tash: The advice that I think made me hesitant was "tread carefully" because it's made me unnecessarily cautious and nervous. I'm constantly vacillating between anxiety-ridden wreck and wildly ambitious, and the two are just so vastly on different sides of the spectrum that it makes me wish I was more spontaneous and adamant. I'm always careful, afraid to do anything too quickly or without proper analysis. It's not conducive to building a company. Sometimes, you just have to do something to understand it.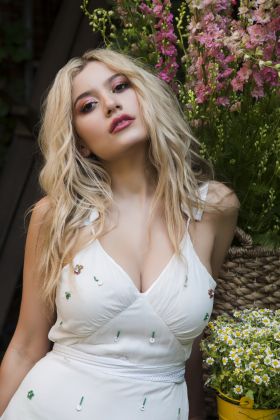 INLOVE: What meme best sums up your life?
Lola Tash: There are too many! Really depends on the situation that I am dealing with at the time.
INLOVE: What's the most remarkable achievement you've experienced, and what did you overcome to get there?
Lola Tash: I think the greatest achievement is knowing that I can connect with 7.5 million people. Having built that platform on honesty, our struggles, and our anxieties just made it that much more significant and special. It goes to show how many people around the world just want to be heard in a way that is flawed, humorous, and oftentimes ridiculous. It's really gratifying knowing that. Overcoming consistent doubt that your content won't resonate with people was something I dealt with, and deal with, constantly.
INLOVE: What have you learned in the past couple of years that's been a game-changer?
Lola Tash: I've learned to appreciate every moment and stop stressing about tomorrow or the greater plan at hand. I'm generally a very meticulous and obsessive person, so it's hard for me to be in the moment and appreciate it. Experience and meeting new people have taught me that those special moments are fleeting and can never be replicated, so you have to hold on to them for as long as you can, and then you can worry about your plans tomorrow.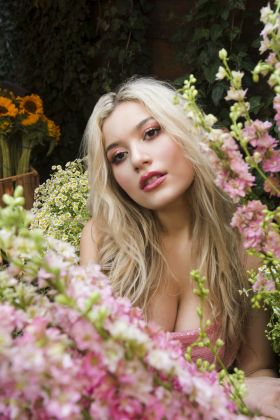 INLOVE: How does humor heal?
Lola Tash: Humor is one of the greatest tools, in my opinion, to overcome trauma or grief or anything that plagues you. In the darkest of times, it unites people and reminds us that it's not always quite so serious. And that's been my motto for some time.
INLOVE: Do you have any advice for others who want to grow a massive following?
Lola Tash: I think it's about authenticity and finding a place for your voice. If what you're saying is honest and comes from a place of love, you'll always find an audience. It's not necessarily about building a following, but about growing a community, a group of friends, essentially. Consistency is probably the second key. Eventually, it'll work out.
INLOVE: Is there any one story you have where this account has changed someone's life for the better?
Lola Tash: There've been a few stories that have really touched us in such a profound way, but hearing that someone battling cancer, living in a hospital, loves to wake up to our memes to brighten their day is something that will permanently affect us. It seems like such a small, silly thing, creating memes, but the ability to make a person laugh or smile in the midst of strife is more than you could ever wish for.
INLOVE: What's next for you? What do you hope to create?
Lola Tash: I have a few projects I'm working on that I'm excited about but haven't publicly announced yet – but it's about expanding, growing, and building. It's always important to continue to evolve.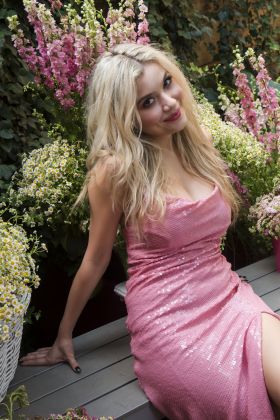 INLOVE: What's ahead for you acting-wise?
Lola Tash: I'm really excited to get back to my roots. I started as an actor when I was 13, and I've always appreciated the creative industry. Whether it was dancing or playing an instrument, creating something, to me, is the best part of the journey.
INLOVE: Do you have any tips you can offer to improve mental health?
Lola Tash: Find something small that soothes you, and cultivate that. If you find something that grounds you and you can channel your focus onto that one thing, it can really help your mind, body, and soul. It's not overnight, but it's really remarkable what stillness can do.
INLOVE: What's the best love advice can you offer readers?
Lola Tash: You can only accept love from others when you're perfectly in love with yourself! Be happy, whether alone or in a relationship. Your happiness should never be derived from a person but from being a person you love.
Life with Lola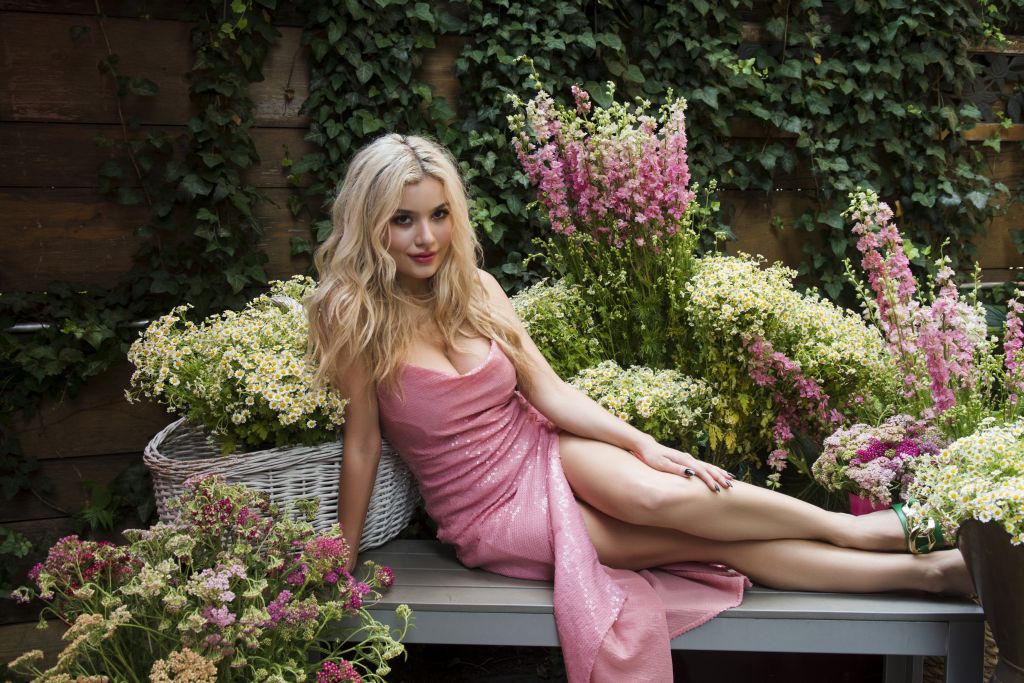 Favorite flower: Peony
Favorite place you go to escape: A library or a bookstore
Favorite astrological sign (apart from your own): Leo
Favorite chick flick: "How to Lose a Guy in 10 Days"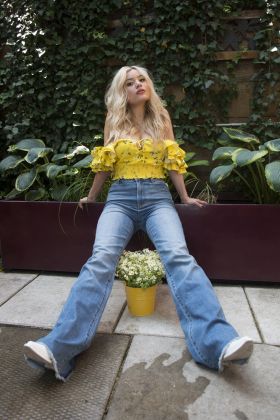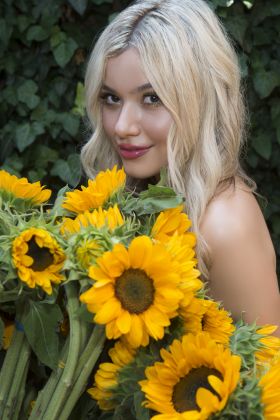 Favorite thing about working with your best friend: I never feel alone when overwhelmed. We've always got each other, which is the greatest feeling ever.
Favorite color: Red. Or pink.
Favorite fashion: Late '50s fashion is very fun!
Favorite Instagram account: I really like niche, quirky meme accounts. Ones that are so out of left field.
Favorite motivational quote: "Through darkness, to the stars."
Favorite advice to give: You're never alone, even when it physically seems like it. You've always got a friend in me.
Editorial Team:
Creative Director/Stylist: Elena Vasilevsky
Photographer: Vital Agibalow
Makeup: Kate Romanoff
Hair: Frankie Skye
Frankie & Jordan Hair Studio
Videographer: Hector Guajiro
Writer: Sari Cohen
Location: Charlotte Patisserie 596 Manhattan Ave Brooklyn NY 11222
Set Design/Floral Design by Edyta Paszek (Flowers by Edyta Paszek)
Fashion: Alice & Olivia
White Dress: RichardsRadcliff
Published in INLOVE Magazine Summer 2022
Watch her BTS story here