Rafael Cebrián fell in love with telling stories; all he ever wanted to do was give a voice to the unvoiced. "l like to think of myself as a storyteller more than an actor," the "Acapulco" star tells INLOVE Magazine. "When I was five years old, my parents took me to see 'Grease' at the West End in London, and that's when I got 'the bug.' That's why John Travolta, together with Anthony Hopkins and Will Smith, are the actors that made me want to become an actor."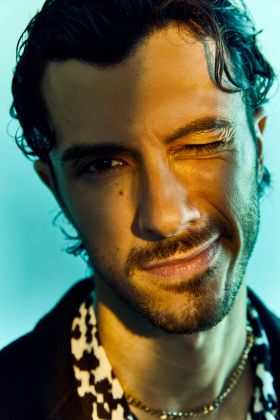 Cebrián was born and raised in Madrid. After high school in Spain, he went on to study Literature at Brown University. "I was very active in the Theatre department, so my approach to acting was obviously tainted by the 'American school,'" he explained. "I wanted to get a different perspective on it and had always looked up to RADA [Royal Academy of Dramatic Art] in London as one of the most distinguished acting conservatories. So, I was fortunate enough to do a stint over there in 2009. It was a great time and a wonderful learning experience. I got to immerse myself in the 'British way' of acting."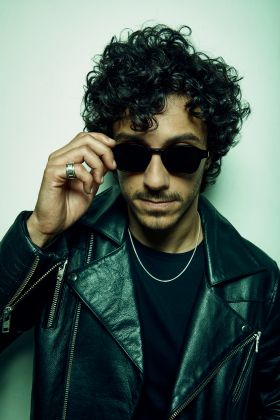 All of this has paid off in a big way for Cebrián. In 2013, he landed the role of Rodrigo Borgia 'El Pequeño' Lanzol in "Borgia." Since then, he has starred in shows such as "Narcos," "Animal Kingdom," and "Greenhouse Academy." In October, he debuted as Hector in the Apple TV+ comedy series "Acapulco." Cebrián is also a music lover, having started his career in the popular Spanish rock band, the Monomes.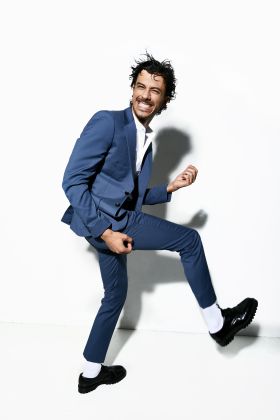 Sari: You're on multiple binge-able shows. Which role do fans get most excited about?
Rafael Cebrián: Some days, I get messages from people that really enjoyed "Borgia."The other day at the supermarket, a young guy stopped to tell me that he had a lot of fun watching "Greenhouse Academy," and people always want to talk about "Narcos." Now, everyone seems to be really excited about "Acapulco."
Sari: You've had the chance to play some incredible characters. Which one has been closest to your heart?
Rafael Cebrián: Every single character I portray emanates from me. So, there are pieces of me in all of my roles. I couldn't specifically pick one. But I will tell you that Hector is by far the role I've had the most fun playing.
Sari: When did your love of music start?
Rafael Cebrián: My mom signed me up for music lessons at a conservatory at age five. I grew up constantly surrounded by music. I would go to school during the day and music conservatory in the afternoons. Even though my career with my band ended, I still consider myself a musician. As a matter of fact, my approach to acting is very musical.
Sari: In your experience, how is the music world different from the acting world?
Rafael Cebrián: I think acting and music walk hand in hand, parallel with each other. To me, acting is music: just like in a tune, there are beats, cadences, silences, and harmonies in a scene. That's why I believe that every actor is a musician but not every musician is an actor. I hope my musician friends don't kill me after reading this.
Sari: Is there more music-making in your future?
Rafael Cebrián: I'm surrounded by musicians daily, and I'm always writing, coming up with melodies, lyrics. Right now, those ideas don't go past the voice app on my phone, but who knows what can happen one day.
Sari: How did you end up being fluent in four languages?
Rafael Cebrián: Being born and raised in Madrid, Spanish is a given. I went to Lyçée Français in Madrid, so French came easy – no merit in that. My passion for Italian history made me want to study the language, and I've also worked in Italy for a bit. That took care of my Italian. Finally, when I was a kid, my parents were a host family for American exchange students who would come to Madrid for a year. I was constantly watching movies and listening to music in English. I then perfected the language when I moved to the U.S for college – that's language number four. I did get cocky for a second there and tried German for a couple of years as a teenager, but I didn't get far.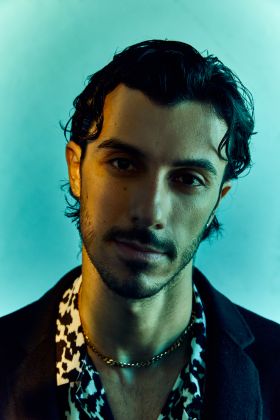 Sari: Do you have any hidden talents?
Rafael Cebrián: If I told you, they wouldn't be hidden anymore! I'd rather keep the mystery.
Sari: What's one thing you can always count on to get you through a tough day?
Rafael Cebrián: Tiramisú.
Sari: Tell me about your experience filming "Acapulco" – how you found your character and what it was like on set.
Rafael Cebrián: It was one of those rare moments where the audition came in. I read it, and right away, I knew I had to play Hector. I understood the guy deep in my bones from the get-go.
I've been keen on doing a comedy since I can remember. I've always felt very comfortable in that world, but due to my track record, people tend to think of me as a 'dramatic' actor. I never had the chance to explore a big comedic role until Hector came along. The challenge for me was to ground such a high concept, over-the-top character while making sure it still had a certain pop on screen. This first season of the show was shot in Puerto Vallarta during the pandemic. We were essentially in a bubble. People were rarely able to come in or out. We basically lived where we worked, and even though it may sound convenient, it could feel a little heavy at times.
My favorite thing about getting to film abroad is the fact that we get to fully immerse ourselves in the culture of the country where we are working. Unfortunately, due to the circumstances, we missed out on doing that this time around. Hopefully, we'll get a chance to do it all over again soon.
Sari: What are five things about you that people can't Google to find out?
Rafael Cebrián: My birthday, my height, the fact that I am very good at basketball, my obsession with Japanese cuisine, and my blood type.
Sari: What projects do you have coming up?
Rafael Cebrián: I have an action movie coming out soon called "Run & Gun"that is going to be a lot of fun. I've also voiced an operator in the new season of the video game Call of Duty: Black Ops Cold War. There's an indie feature that I'm really excited about that I plan to be filming this winter. Not only am I an actor but also a writer, so I am constantly working on producing my own projects. Currently, I'm pitching a couple of ideas and trying to get a script turned into a movie.
Sari: What is your ultimate dream as an artist?
Rafael Cebrián: To illuminate, cultivate, and never be boring.
Sari: Is there an iconic person in history that you would love to play on screen?
Rafael Cebrián: I am fascinated by the Mexican Revolution; I would love to play Emiliano Zapata one day.
Sari: What other genres would you love to explore?
Rafael Cebrián: I am moved by stories. The genre comes second. But it'd be fun to do a good thriller/horror film sometime soon. I'd like to work with David Gordon Green, for example. I've been following his career lately, and I'm a fan of what he does.
Since "Acapulco" takes place in the '80s, lets' have a little fun with that decade…
Favorite '80s song
"Jump" by Van Halen. I blasted that one before I'd start every single scene in "Acapulco"
Favorite '80s musical artist
Whitney Houston
Favorite '80s movie
"Ferris Bueller's Day Off"
Favorite '80s actor
Tom Cruise
Favorite '80s trend
Fanny packs
Favorite '80s toy
Game Boy
Favorite product from the '80s they don't make anymore
Video rental joints. Does that count as a product?
Favorite '80s slang word
Guay. It's a slang term for "cool" in Spain
Favorite thing about the '80s that is different from today
Mixtapes were a big thing. Now it's playlists, but it's not the same vibe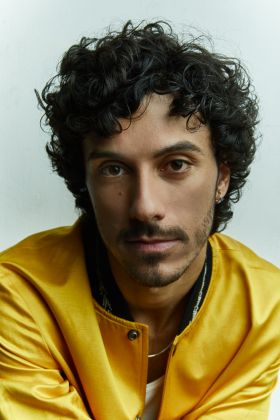 Photographer: Storm Santos
Stylist: Janet López
Written by: Sari Cohen
Published with INLOVE Magazine