Karen Fukuhara
By Sari Cohen  November 24, 2020
Let's hear it for "The Boys!" In 2019, Eric Kripke (the brilliant mind behind the long-running CW series, 'Supernatural') brought his fans a new show focused on a different set of boys, naturally, creating another television success story. Of course, with Seth Rogen and Evan Goldberg on board (the comedic geniuses responsible for a long list of films including 'Pineapple Express' and 'Superbad'), victory wasn't a "Long Shot" for the Amazon series (see what we did there).
Season 2 of "The Boys" picked up in September, and it's "The Female" of the bunch who has caught our attention. Karen Fukuhara, who likely first won your heart in 2016's "Suicide Squad," has returned as the "muscle" of the group. The Japanese-American actress from Los Angeles, who happens to be proficient in martial arts and sword fighting (yes, sword fighting), has taken on a list of roles over the years that has made her a champion for females of all ages.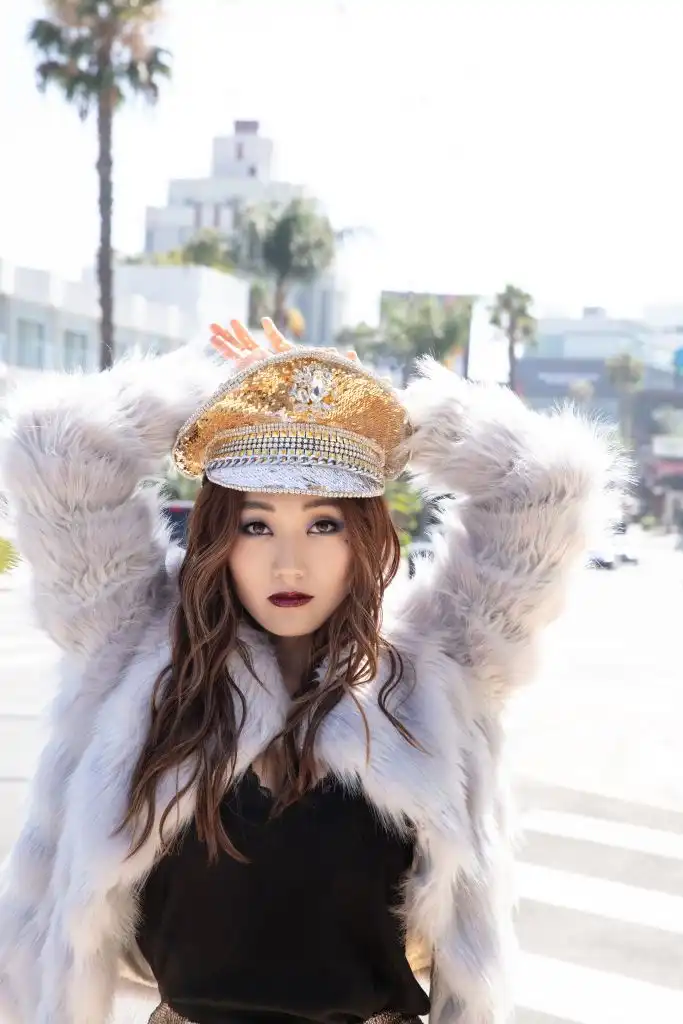 Sari: How will we see your character evolve, along with the group, in Season 2 of "The Boys?"
Karen Fukuhara: In Season 2 of "The Boys," Kimiko is on a journey not only to strengthen her communication skills but also to connect to her past. Compared to the previous season, she becomes more humanized in that way. She's forced to evolve emotionally in order to overcome the hardships she must face. Her relationship with Frenchie will face new tests, whilst her bond with The Boys strengthens as they endure blood-filled battles together.
Sari: When you took on your role as Katana in "Suicide Squad," how closely did you follow what was portrayed in the comics? And what did you give her that was your own?
KF: Katana holds an unwavering sense of honor. She believes in her own definition of heroism, and with that comes a strong "shin," a concept in Japanese that describes the idea of a strong backbone that encompasses both mental and physical state. Every martial artist holds their own definition of shin from their years of training and dedication. I hope my portrayal of Katana reflects my own shin.
Sari: You talk about Katana as having a sense of honor. There are so many things that make her relatable. What is your favorite quality of hers that you got to portray?
KF: I honestly really enjoyed the sword fighting! Richard Norton [stunt choreographer], Irma Leong [stunt double], and I trained tirelessly to get it right. It was fulfilling to see it come together on the day. Aside from that, I felt very lucky when [director] David Ayer decided to film the scene where I speak to the sword and expose another side of Katana's psyche for the first time.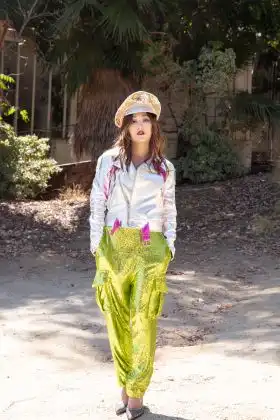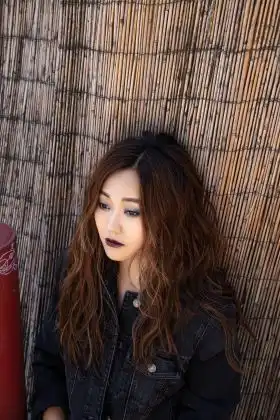 Sari: I was a big fan of the "She-Ra" original, so Netflix giving it a 21st-century twist I thought was really cool. They did make a few adjustments, particularly to her wardrobe, which sparked some debate at the beginning. What was your overall take on the reboot, and how did it feel stepping into a show that has been so beloved for generations?
KF: That's awesome! I love listening to OG fan reactions to the reboot! As you said, I've heard about the conversations sparked about the character's new looks. Personally, I love Noelle's [Stevenson] vision that aims to empower girls and be inclusive of all genders, shapes, sizes, and backgrounds. The "Glimmer" I voice symbolizes body positivity. You don't have to look a certain way to be a superhero; what matters is the courage that lies within you to forge your own path.
Sari: How do you feel about female superhero fashion? Do you like how our womxn warriors have evolved over the years, or would you like to see them rocking a different kind of wardrobe in general today? What is the "proper" female superhero attire in your eyes?
KF: There's been a lot of progress made in superhero fashion over recent years. Womxn superheroes have played less sexualized roles within their universes – i.e., Wonder Woman and Captain Marvel. Instead, they are badass women that serve their own story, and their outfits reflect that mission. Even for animation, Noelle's reboot of "She-Ra" consciously tackles this specific topic. The characters have been given age-appropriate clothing, given their own roles outside of the traditional male perspective.
Sari: I think for years, girls were told that men are strong, and women are pretty. That's a stereotype that's been broken down over recent years. Can you explain to young girls how you can be both at the same time? What is so beautiful about being strong?
KF: YES! I am so happy to be living in a period when the shift is happening. It's so dangerous to have this stereotypical boxed-in definition of what is attractive per gender. Different cultures have varying beauty standards, so we know it's socially constructed. I think it's especially harmful to instill this in young boys and girls because they'll grow up potentially striving for unhealthy standards, and also perpetuating this "truth" that to be attractive, you have to look a certain way. Even today, I still struggle with my body, but what's helped recently is shifting gears from admiring unrealistic goals for my body type to strong fitness women that instead, emphasize a healthy balance of eating well and working out. This shift only happened when I began training for superhero roles, which made me realize that being strong could still be beautiful. I'm thankful for the change. I just had to realize that my body will never look a certain way, and I shouldn't beat myself up for it!
Sari: I want to talk about another one of your inspirational roles. My four-year-old niece got so excited when I told her that I was interviewing "Kipo." The show is phenomenal. The subject matter and the music appeals to both adults and children, which I think is spectacular. What does that mean to you knowing the kind of influence you have to shape young minds?
KF: Aww, please thank her for watching the show! I'm fortunate to have worked on projects that have wholesome messages that I can be in full support of and am truly honored by the number of young minds that this TV show influences. One of my core beliefs is that humans aren't perfect – but there are always opportunities for redemption. I think this is one of the biggest things Kipo captures, and I support it wholeheartedly.
Sari: What are you most INLOVE with when it comes to playing these badass female roles?
KF: I'm INLOVE with playing these badass female roles because it permits me to experience things I could never do in real life – like hanging off the side of a building without fear or even ripping someone's face off for no reason. The most significant change has been learning the freedom that comes with being honest with yourself about your desires. Things that I would have been too polite to express in my normal life, my characters would have no qualms about demanding.
Sari: You are pretty much THE superhero we all need in life. What heroic advice can you give to readers right now?
KF: Wow, this is a hard one! I'm not sure if I'm the best person to answer this, but I think it's to "be the hero that you didn't have."
Sari Cohen
#creativedirector @vasilevsky_elena_Official
#photographer Ian Phillips @ianphillipsartist
#stylist @kimberlyygoodnight for Media Playground PR
#hair Rena Calhoun for A-Frame Agency @aframe_agency using Virtue Labs @virtuelabs @rena.calhoun
#makeup Robert Bryan @robertti for Exclusive Artists @exclusiveartists
using Marc Jacobs Beauty @marcjacobsbeauty
#writer Sari Cohen @thesavvyscribbler
#production @inlove_media_Production