As if Netflix hasn't already been everybody's saving grace during the age of social distancing, the streaming giant is now about to release their latest series, "Outer Banks." The teen drama makes its way to the screen on April 15, and it has everything in it you could want – beautiful people, romance, adventure, even a good old-fashioned treasure hunt.
The series (which was shot in South Carolina) follows a group of teenagers in North Carolina's Outer Banks. Among the group, is actor Rudy Pankow, who stars as JJ.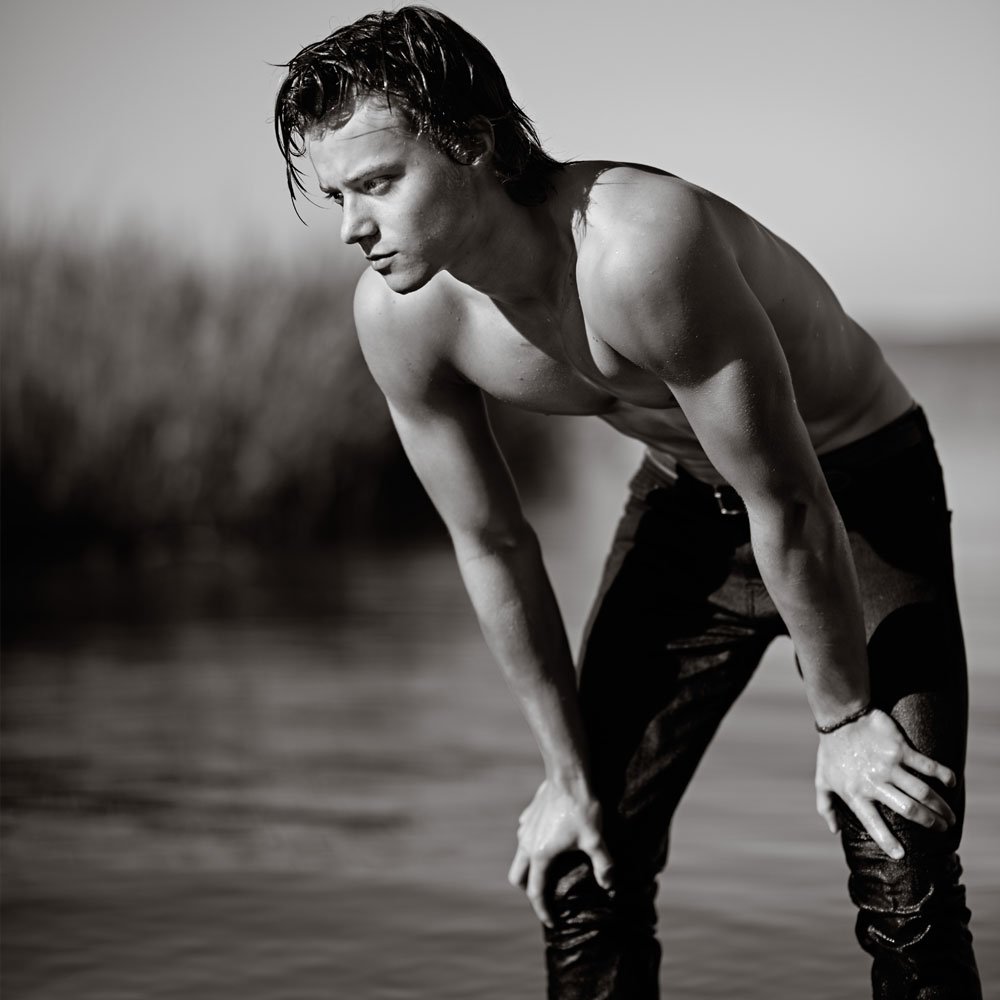 "I'm not an actor who could say they knew all along that acting was the path for them," Rudy Pankow tells INLOVE Magazine. "Growing up in a small town in Alaska, there were very few rational options if you wanted to leave, other than college. The one thing I did know was that I was cut from the artistic cloth and that it fascinated me. Once I moved out to L.A., it was such a culture shock that I latched onto my goals so tightly that everything I did was working towards them. I remember the day I fell in love with acting so vividly because what it truly did, was calm me down from the huge jump I just made. I was able to forget about my life and live in someone else's, which was when I truly felt the power of acting, and I instantly fell in love with it."
Sari: How did your upbringing and your hobbies prepare you for this role?
Rudy Pankow: I have to dedicate so much of my success to so many great artistic and competitive people in Ketchikan, Alaska. I grew up performing if it was music, theater, dance, or even sports. All of that shaped me into the actor I am today. I wouldn't have been nearly as tuned if weren't for the people who encouraged me to do those things. But something that was very important, which is often overlooked, was that I was able to go outside and be alone for the majority of the time and really think on myself.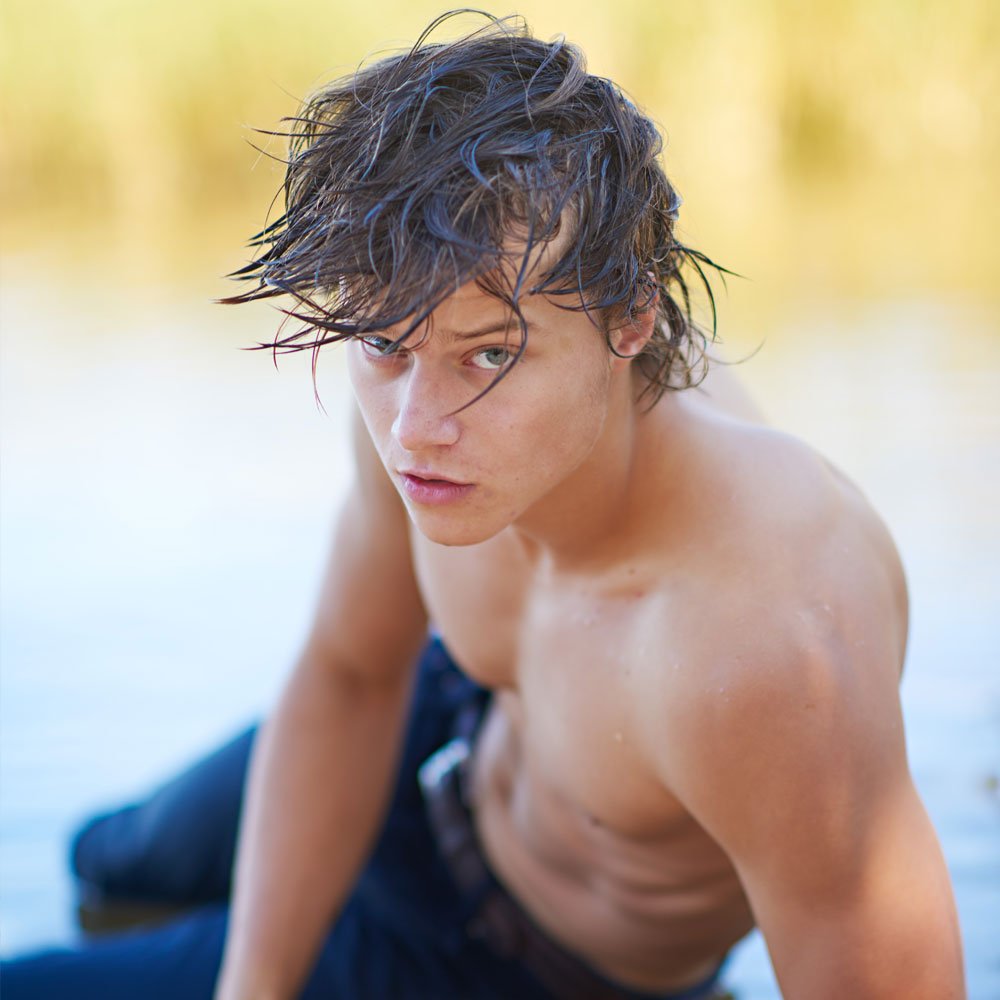 Sari: You star as JJ in "Outer Banks." What would you say are your character's top three endearing qualities? What are his three biggest faults?
RP: Top three endearing qualities; he's protective, charismatic, and loyal. Top three faults; he's persuasive, rambunctious, and a trickster.
Sari: People have compared "Outer Banks" to a modern, sexier version of "The Goonies." First of all, are you a "Goonies" fan? And how would YOU describe the show?
RP: "Goonies" fan? Major "Goonies" fan. But it wouldn't be how I would describe the show. I would say it's more like "Dawson's Creek" meets "Teenage Mutant Ninja Turtles."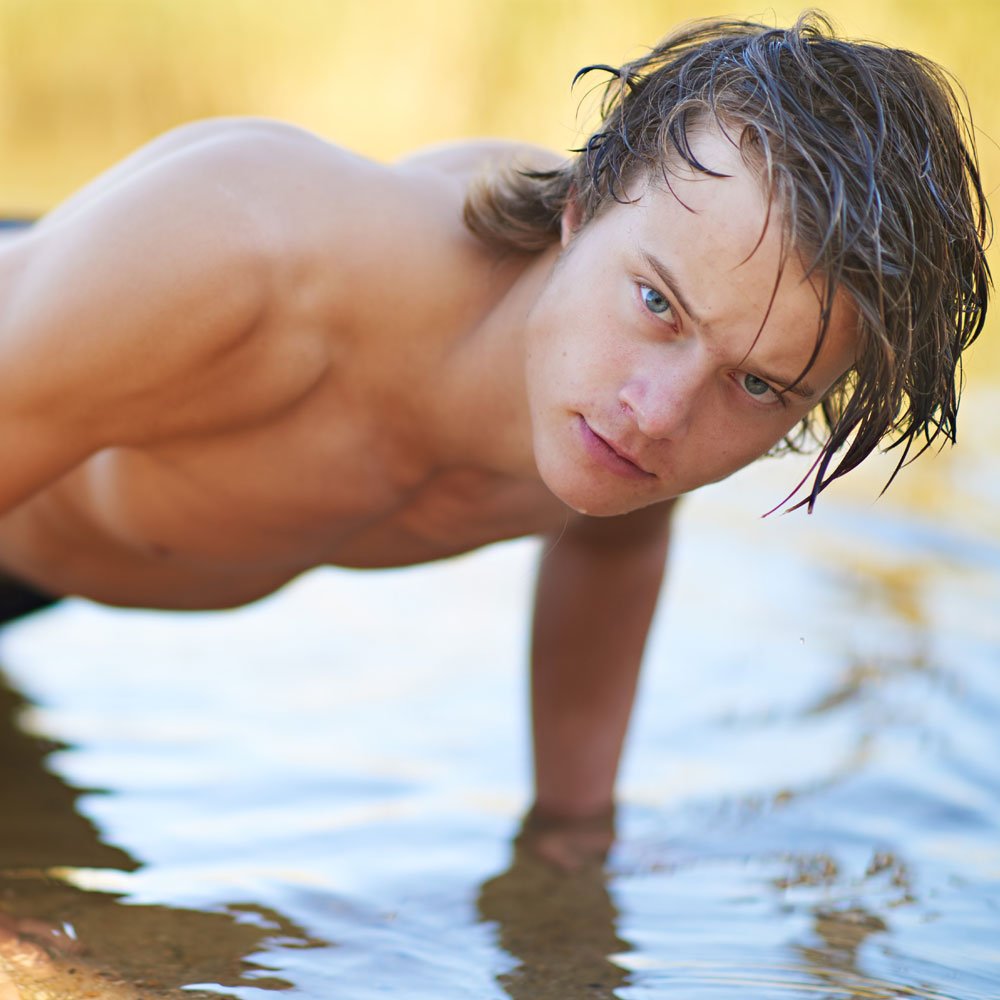 Sari: This is your first role as a series regular. How has this experience shaped your life and influenced where you want to go in the future?
RP: Well, all I can say is how thankful I am to land such an amazing opportunity because it truly has the potential to change a lot of my life and career. And, I think I can speak on behalf of the cast and say, everyone, felt that way about it. In terms of the future, I really can't say. I'm proud of the job, and everyone's performance on the show. But it's about continuing to put up work that has the power to change the world, and I hope to continue doing that.
Photographer @minutesixteen
Written by Sari Cohen
Published on inlovemag.com
YOU MAY ALSO LIKE