With millions of followers across all social platforms, Hannah Stocking is changing the world one viral video at a time. The 27-year-old began posting videos on Vine in 2013, which opened the door to her now widespread success.
Stocking's comedic approach to relatable, and informative, topics have made her one of the biggest digital stars of this generation. As she spreads her wings as an actress and director, Stocking has crossed over into other realms of entertainment such as music videos, television, and film.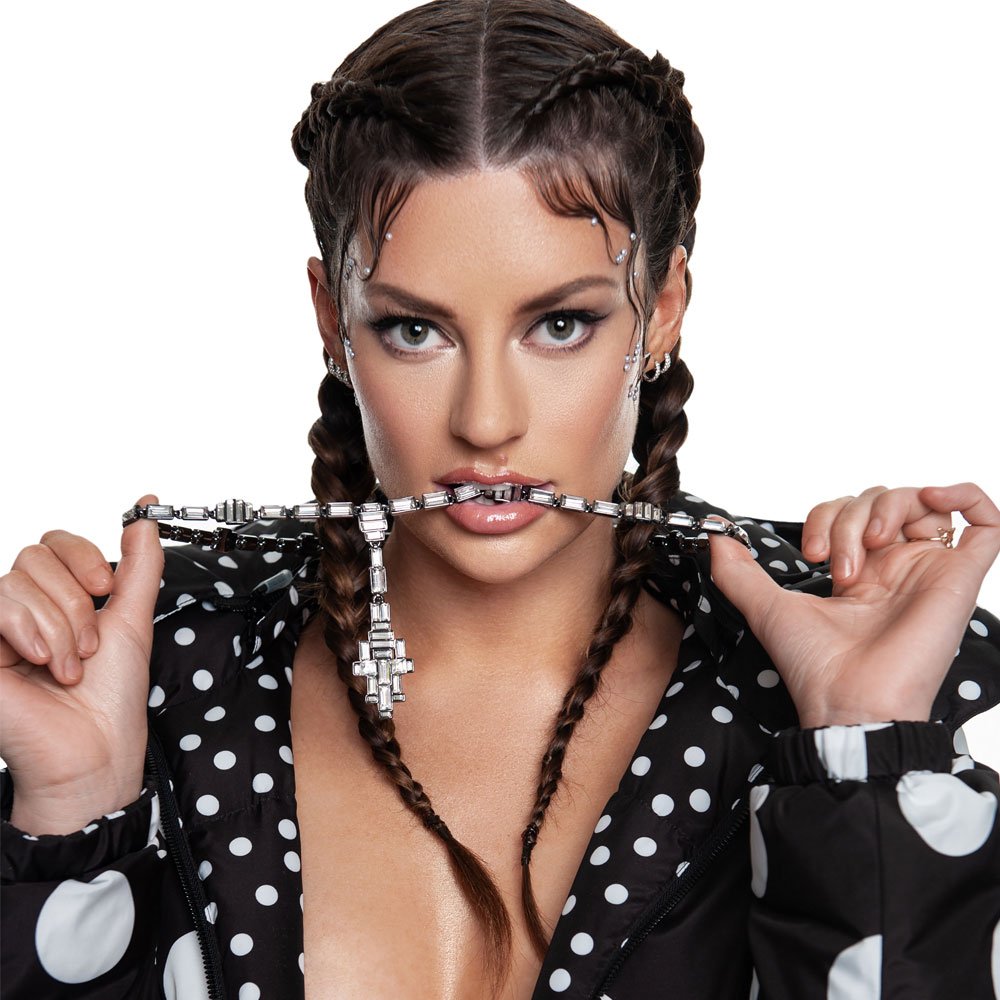 As she also has some hosting experience under her belt, the transition into "Mindie" seems like a natural move for the YouTube sensation. The Shots Studios interview-style series has Stocking, and a guest, play a game amid a fun conversation.
"As the host, I want 'Mindie' to be a platform where artists and creators can come showcase their talents, personalities, and work," Stocking tells INLOVE Magazine. "It's a special platform that I think people will truly enjoy experiencing."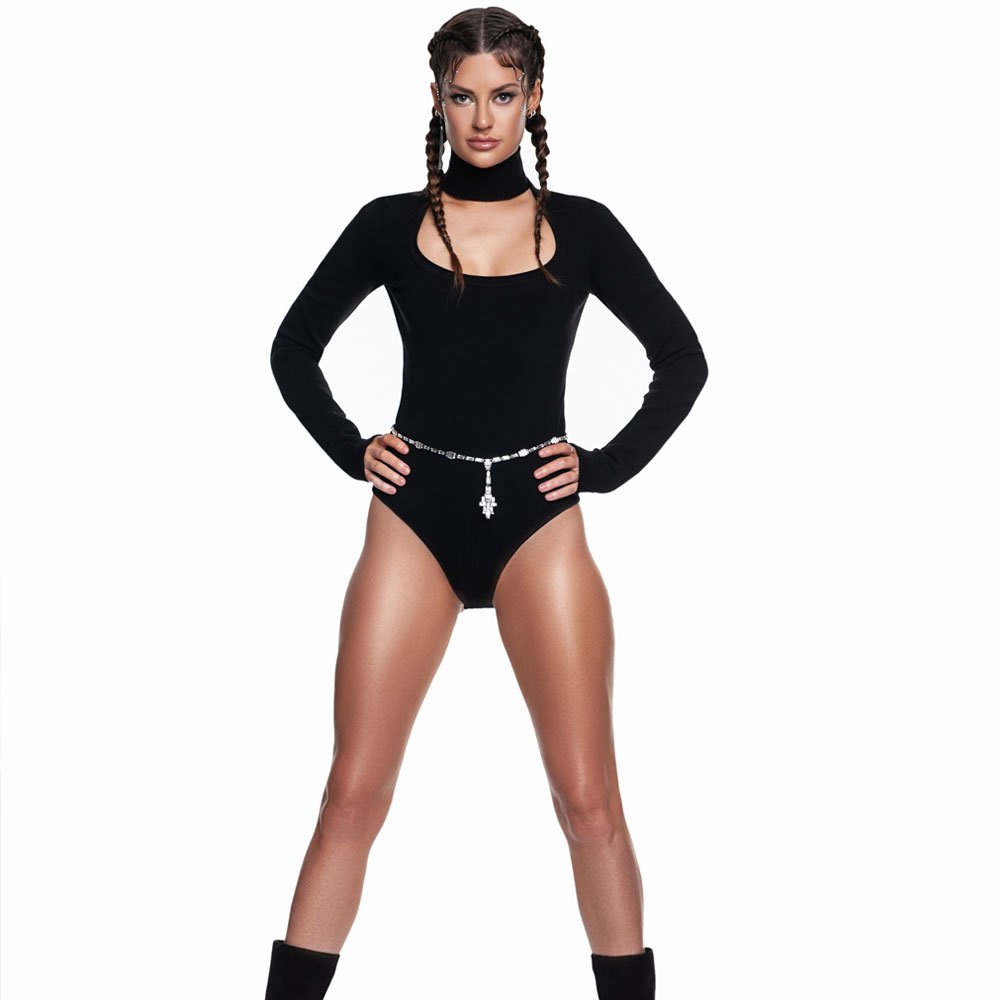 Sari: Let's go back to the beginning. Tell me about the transition you went through having studied biology and chemistry in college to becoming an internet superstar?
Hannah Stocking: I think committing to a double major actually has helped me as a creator. I'm comfortable editing and filming for a lot of hours because, as a student, I used to spend all night in the library studying. When I started school, I didn't see being a creator as a possible career path, but I'm fortunate to have a platform where I can blend science into my comedy.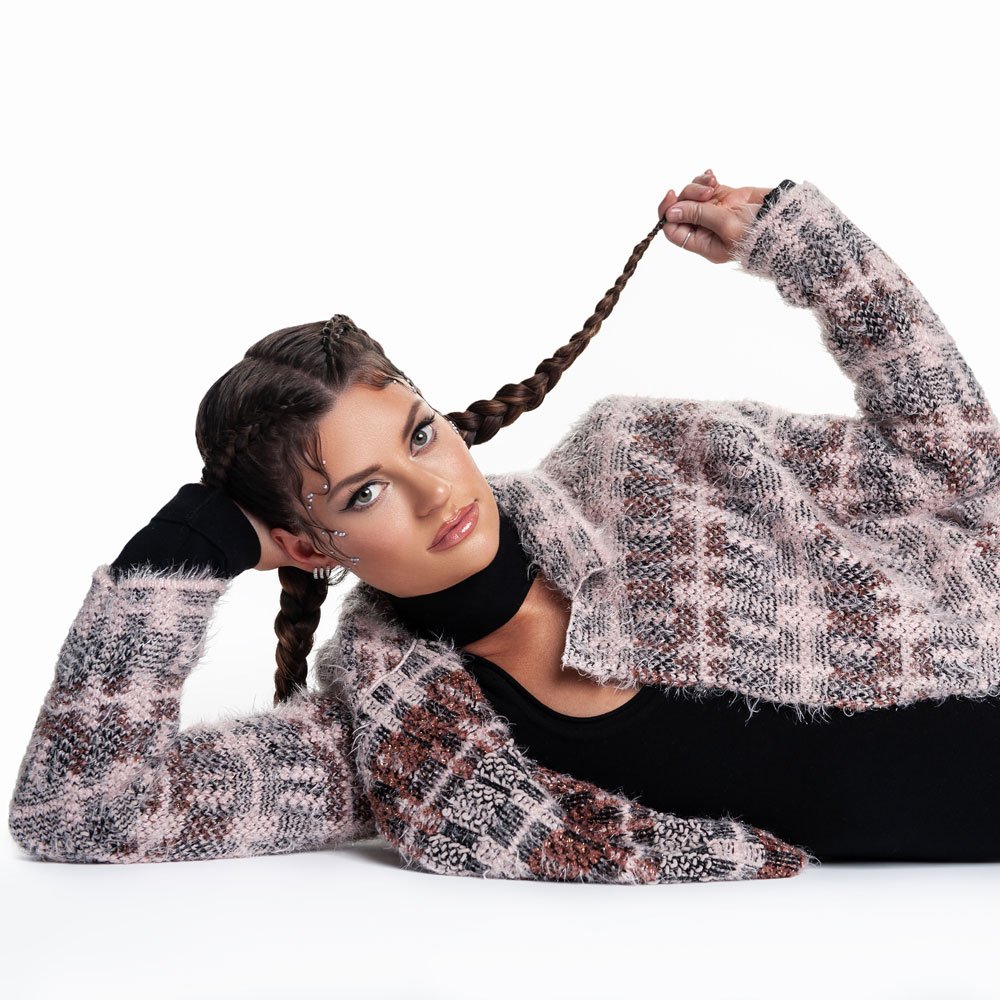 Sari: "Science with Hannah Stocking" is a great way to combine both worlds and to allow people to absorb information in a fun way. What's the coolest outcome you've seen from what you've done so far?
HS: I want my videos to be entertaining and educational, so I try to integrate my knowledge of science into my projects. I love seeing comments from people who watched my video and learned something new like how a cause for headaches and dizziness could just be dehydration, which I talk about in "Am I Thirsty?"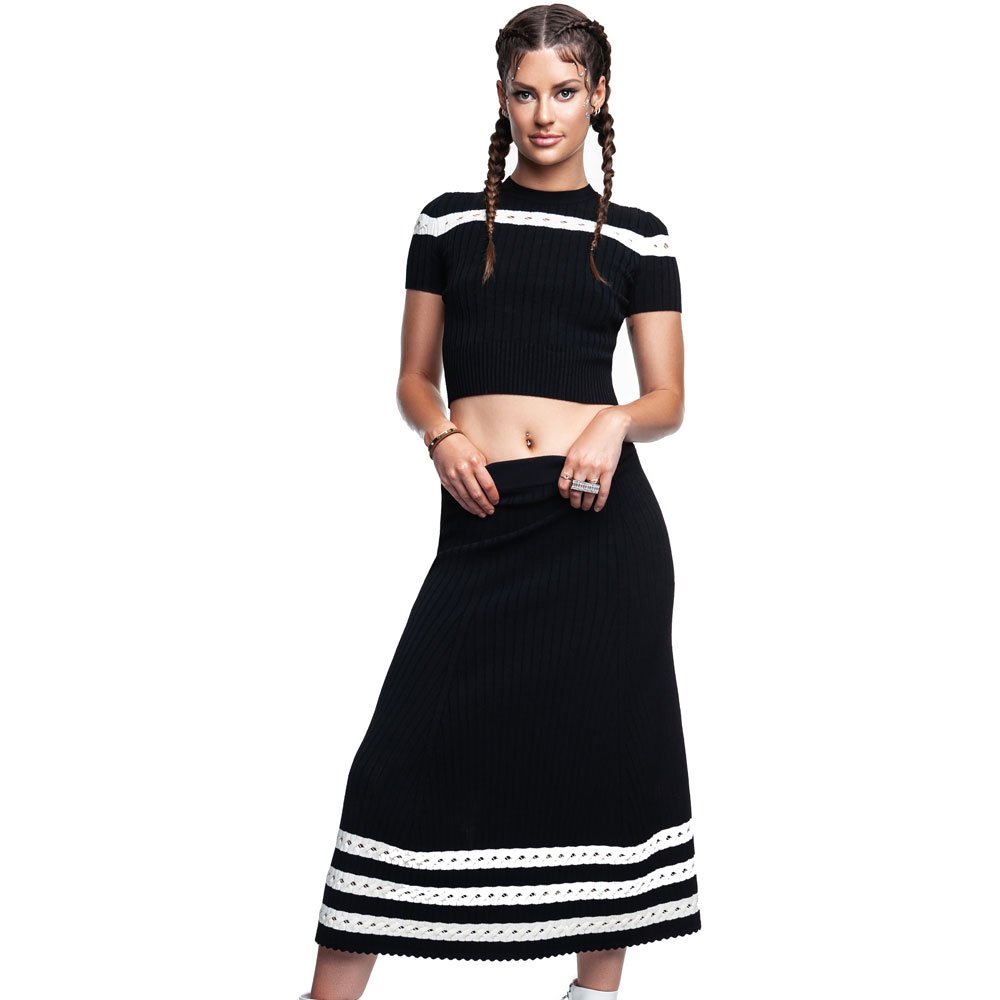 Sari: Where do you get your video ideas from?
HS: Most of my ideas come from my everyday life. I find inspiration in my experiences, and then I exaggerate them for my videos. I like using my creative freedom to share current trending topics that are relevant to all of us in a funny and relatable way.
Sari: Did you always have a knack for comedy?
HS: I've always loved making people laugh, but it was always just entertaining my friends and family at first. When I first started to make videos, people really responded to it, so I sort of realized that I could actually turn it into a career. I work on my craft, but it's something that just came to me naturally.
Sari: Tell me about your friendship with Lele Pons. You two are absolutely adorable to watch together!
HS: Lele is like a sister to me. I love her so much. We love collaborating and seeing each other grow; we uplift each other and push each other closer to our goals. I think that we both understand the impact we can have with our platforms, especially on young women, so we do our best – as strong, hardworking women – to support each other.
Sari: How do you inspire each other?
HS: We are both very driven and work-oriented people. We're constantly bouncing ideas off each other and coming up with new creative projects. Working in this industry can be tough at times, there are a lot of critics, and it's hard to know who your true friends are. Lele has been with me since the beginning, we've seen each other grow and to see each other reach new milestones each year is inspiring.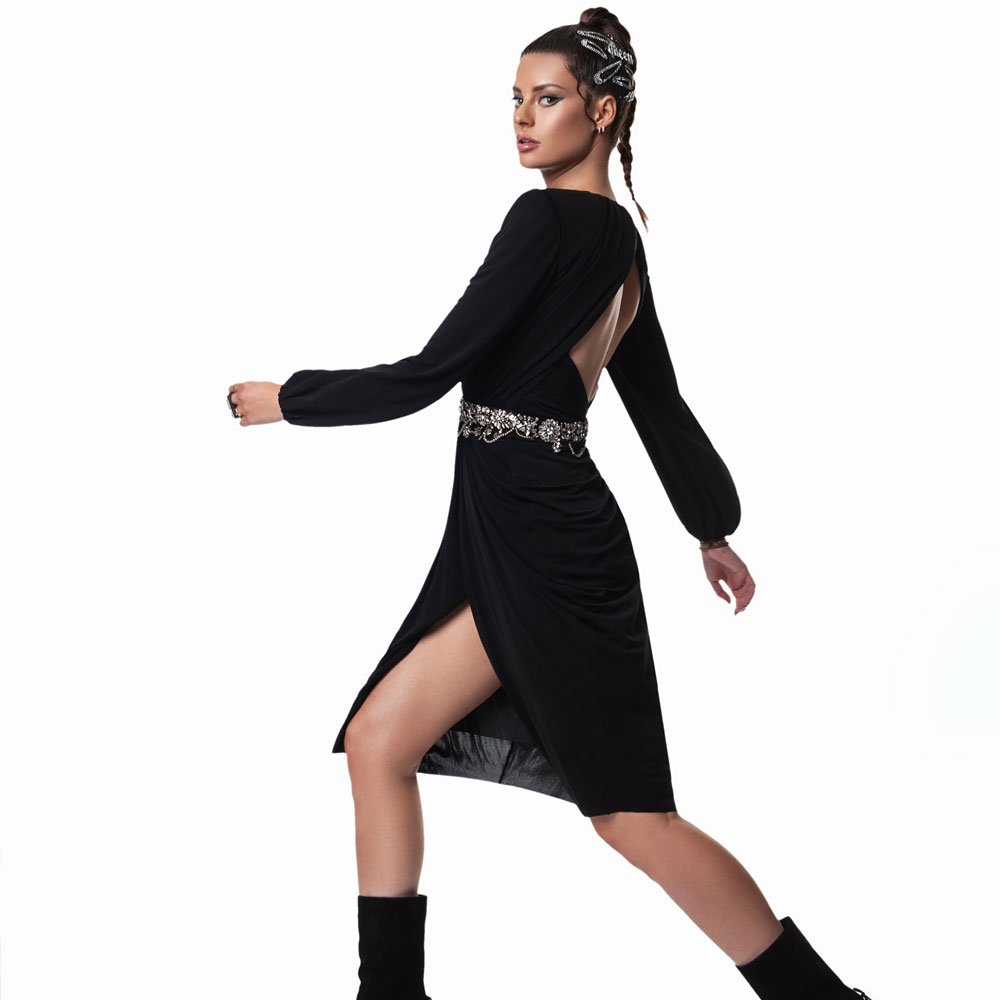 Sari: You have such a cool relationship with your audience. What's been the greatest compliment you've gotten from a fan?
HS: The greatest compliments are when someone tells me that one of my videos helped them get through a tough time. If I can make even one person feel just a little bit better in some way, then that really means a lot to me. I'm lucky to have a platform, and I just want to give back the love that everyone has shown me.
Sari: Do you have a favorite video you've done; one that really resonates with you?
HS: I put so much time and effort into each video I make, so they're all special in their own way. "Inside the Teenage Brain" was a really fun one to make because I think the information was really relevant to a lot of my audience, and it's something I wish I learned at that age. I also love the Poo Bear ft. Justin Bieber "Hard 2 Face Reality" lyric video. I'm grateful to have had the opportunity to make something so different from my other videos.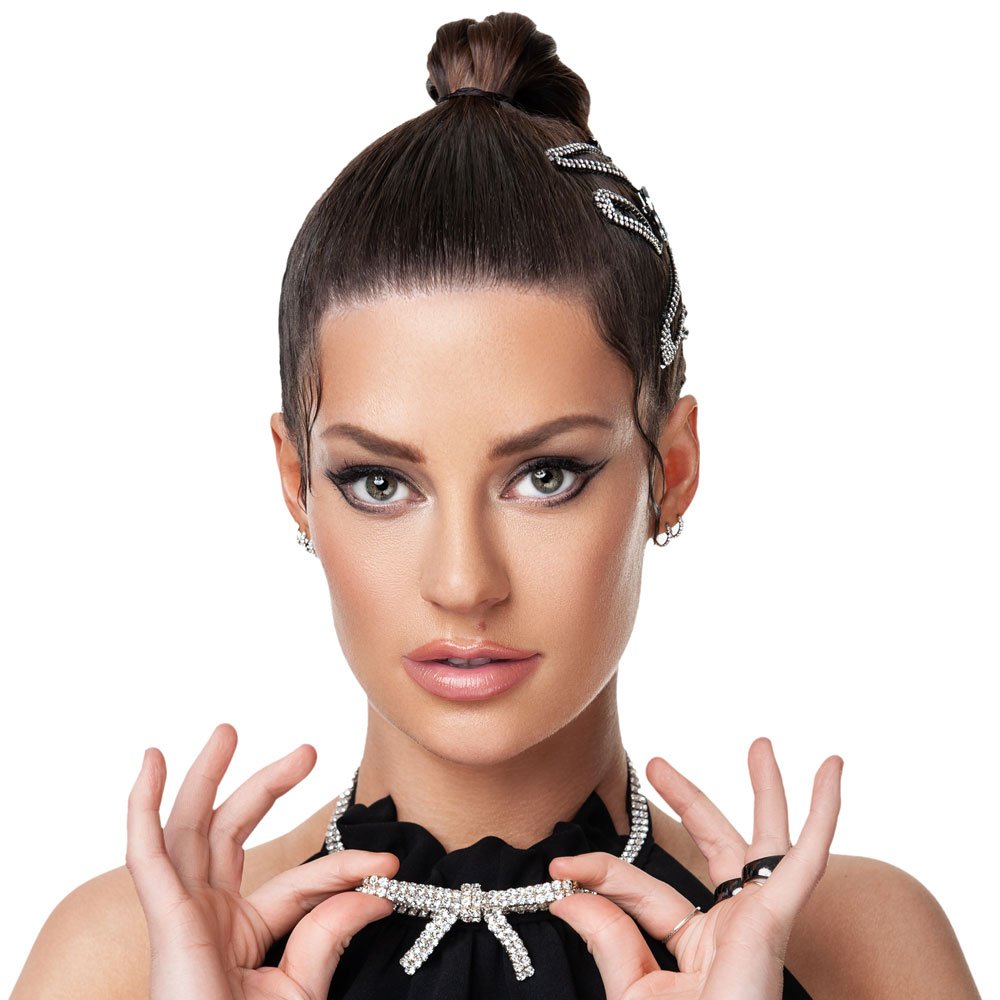 Sari: I want to hear more about your love for fashion and how YouTube has opened that door for you?
HS: I've always loved the versatility of fashion. There are times when I want to go big and wear a pretty dress and do something fun with my hair and makeup. Then there are times where I just want to wear jeans and a t-shirt. YouTube has given me the opportunity to create characters and stories that allow me to wear a bunch of different outfits and express myself through fashion. At the end of the day, regardless of what I'm wearing, my number one priority is always comfort!
Sari: What are you most in love with about being able to express yourself through fashion?
HS: As a creator, I love anything that lets me express myself. I love art, and I see fashion and art as another way to show my personality. I've had fun creating my own line. I didn't want to put something out that I didn't believe in or connect with, so I worked hard on pinpointing the message I wanted to share.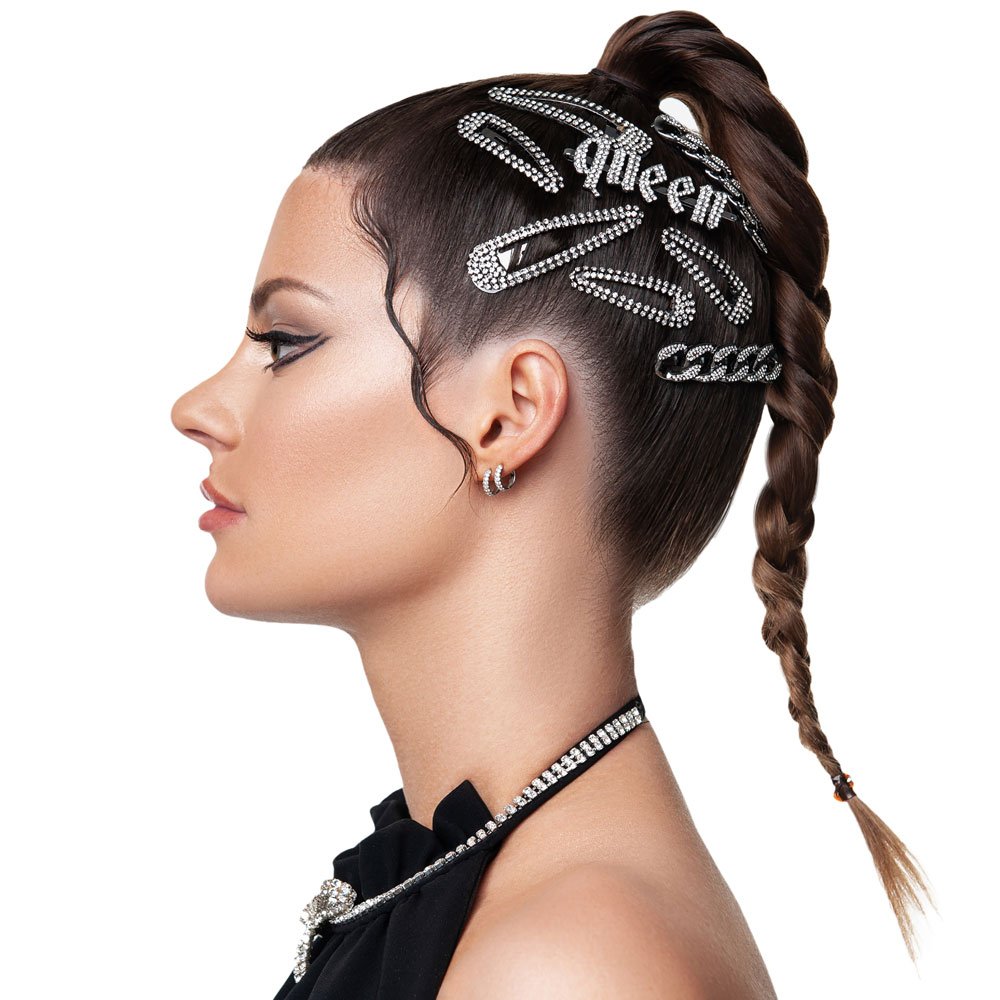 Sari: Tell me more about the brands you've partnered with?
HS: I've been fortunate to have had a lot of opportunities to work with many brands on fun campaigns. Recently, I've partnered with Google Maps, Google Pixel, EA Sports, Sprint, and Tinder.
Sari: Would you say you have a go-to look, or is there a specific style that you love?
HS: I can go from tomboy to red carpet from one moment to another, so I don't really have a go-to look. It all depends on the day and what I'm doing and how I'm feeling. Like I said, comfort is really important to me, so a lot of the time, I'm in my favorite sandals – which you'll see a lot of on "Mindie" – and my own merch. But I also love my chokers when I go out. I've been doing my hair and makeup a lot lately, and after watching "Euphoria," I've been really inspired to experiment and turn each day into my own personal fashion show.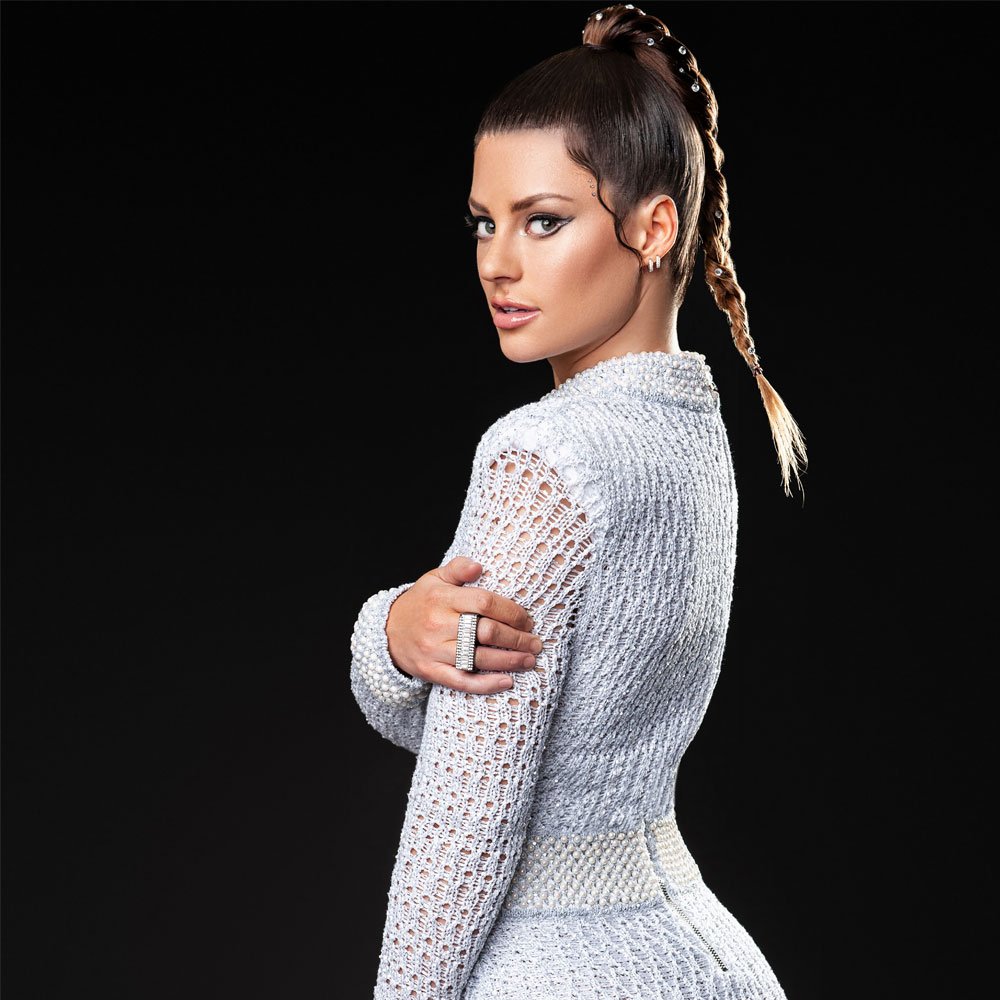 Sari: What is it about Instagram specifically that you think has the power to set trends?
HS: You can reach so many people in a matter of seconds on Instagram. I think a lot of people – including myself – look to Instagram for inspiration. Whether it's in fashion, art, music, memes, food, or whatever you're passionate about, creators are constantly sharing new ideas and work on the platform. That type of inspiration has a trickle-down effect because then they start creating, and then you have a trend in no time.
Sari: How do you think things will be different in the future when it comes to creating content?
HS: I think content is constantly evolving, especially as technology evolves, too. I mean, even like five years ago, I don't think we were seeing that many people were turning their Instagram into businesses. Creators with small and large followings team up with brands for sponsored content all the time when we didn't even really have that concept when these platforms first came out. It's hard to predict what will happen, but I think it's good that talented people wouldn't have had a platform ten years ago can now share their work with others all over the world.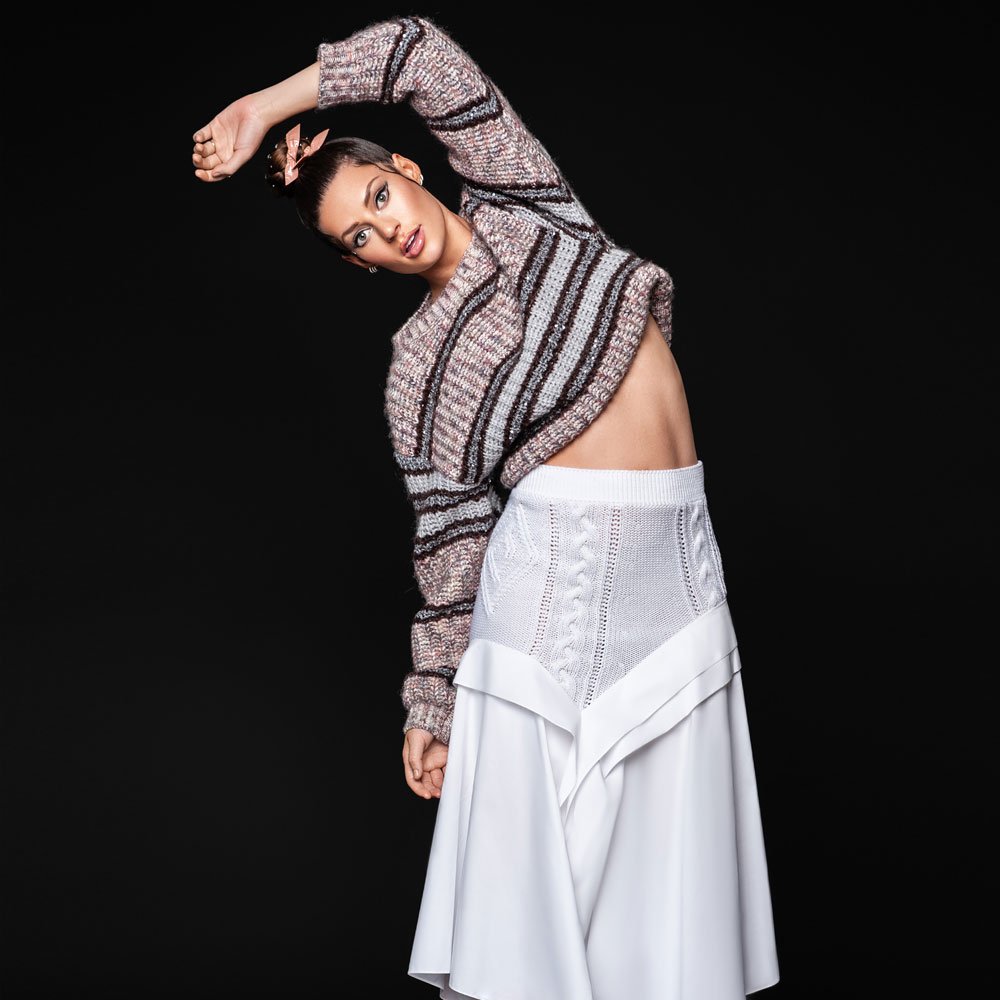 "My team at Shots Studios and I have a lot of exciting projects coming up," Stocking adds. "But I can't really talk about them yet. My top priority right now is definitely 'Mindie.' So, if you're reading this and hearing about 'Mindie' for the first time, go check it out."
Sari Cohen
Published in INLOVE Magazine.