"Being in love with what I do is the reason I do it every day," Griffin Gluck tells INLOVE Magazine. At 19 years old, the actor has already worked with a lengthy list of Hollywood's top stars and has a slew of impressive credits under his belt. It's no wonder he's been dubbed as one to watch.
His IMDb reads like a dream for any actor. From "American Vandal" to "Tall Girl" with Ava Michelle and Sabrina Carpenter, Gluck has earned widespread praise for his talent. More blooms this spring, as the actor shines in Netflix's "Locke & Key" and in the comedy film "Big Time Adolescence," starring alongside Sydney Sweeney and Pete Davidson.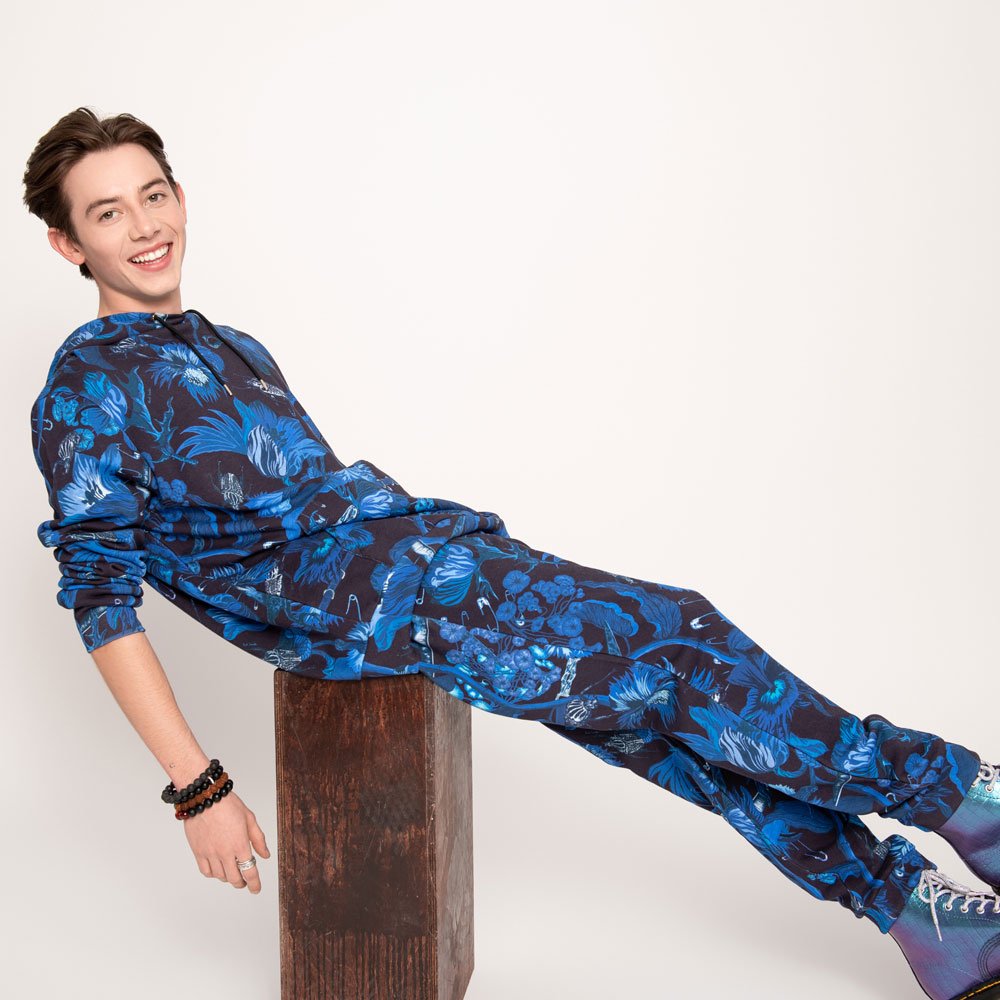 Sari: Your breakout role came early on, starring alongside Adam Sandler and Jennifer Aniston. What was that like, working with such Hollywood icons, right off the bat? What did that experience teach you?
Griffin Gluck: They taught me everything I know about being the best actor I can be on and off set. Big thanks to [director] Dennis Dugan for putting my head on straight, too. "Just Go with It" was the best education I've ever had.
Sari: You always had a love for acting. As you began to work more, what kind of characters called to you? What type of roles do you tend to gravitate towards?
GG: Dry, funny ones, the ones that don't try too hard to be real or funny. I love to push myself into more uncomfortable roles that I usually wouldn't see myself doing when a really good script calls for it. Good writing is what I gravitate towards.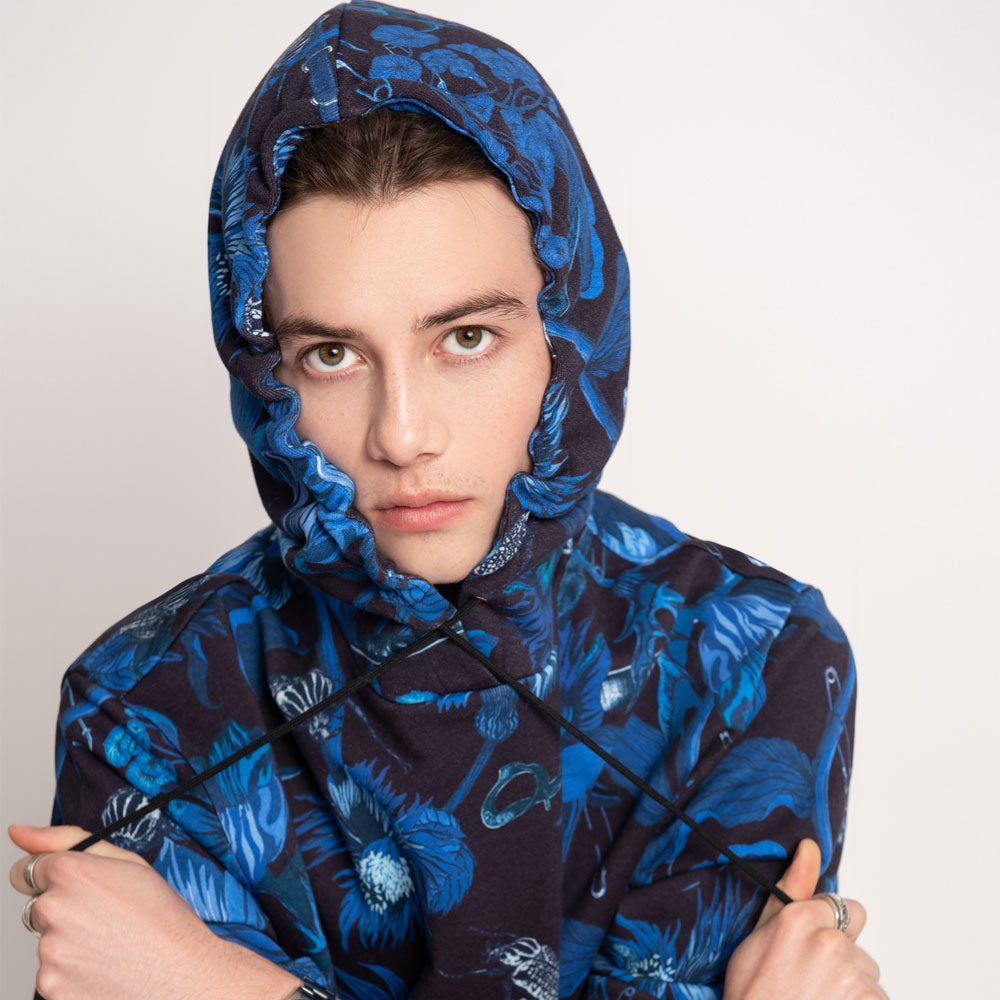 Sari: A lot of the projects you do, end up winning widespread critical acclaim – "American Vandal," "Big Time Adolescence." Describe for me that feeling, when you know, you are creating something truly magical.
GG: It's so overwhelming and amazing. What else would you expect? Imagine working really, really hard on something and loving it a lot, and after months of waiting, you finally get to share it with more people, and they love it, too. It's an amazing feeling. I don't think anyone in "American Vandal" was doing it for the awards; we all just loved what we were doing. Same goes with "BTA." But it is a big deal. It's validation for a lot of hard work.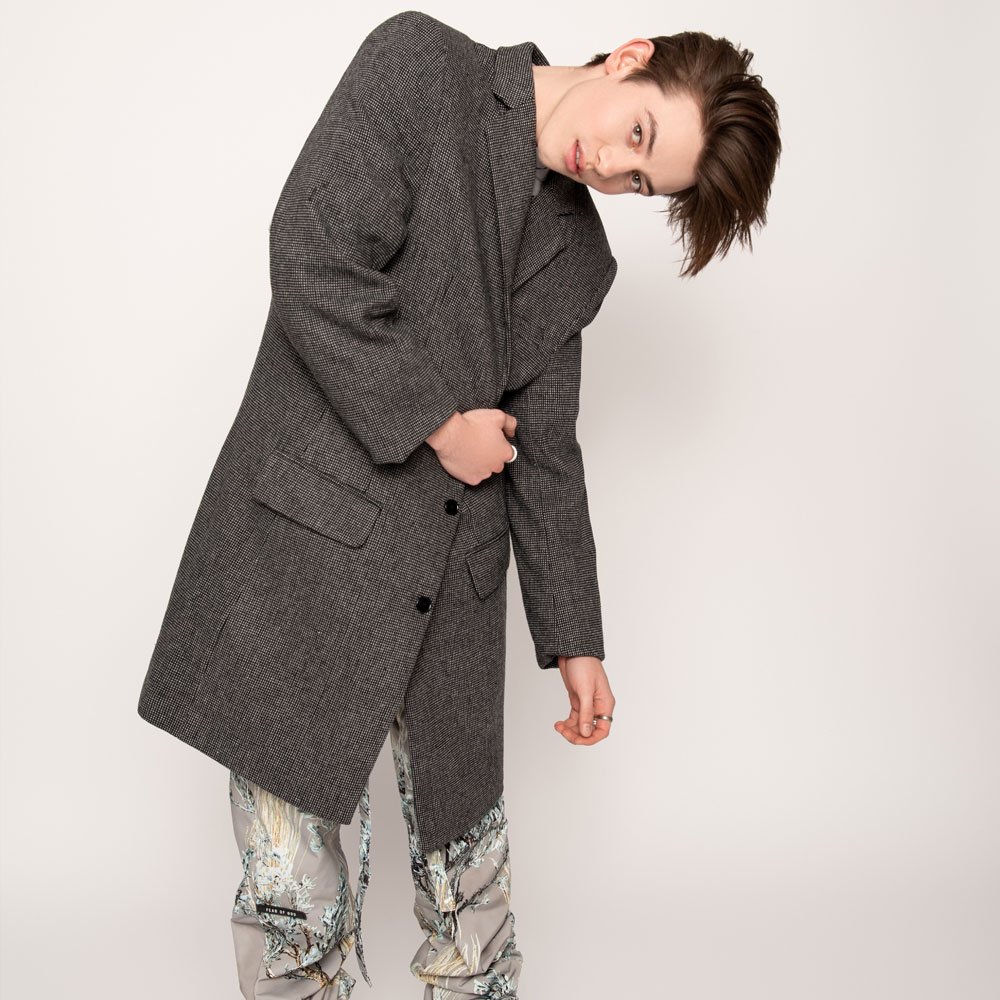 Sari: "Tall Girl" is, of course, another favorite that fans just can't stop talking about. Tell me a little bit about your experience with that.
GG: It was an unbelievable experience. We filmed in New Orleans, and I explored as much of the city as I could. I made some new friends and learned a lot about myself as an actor.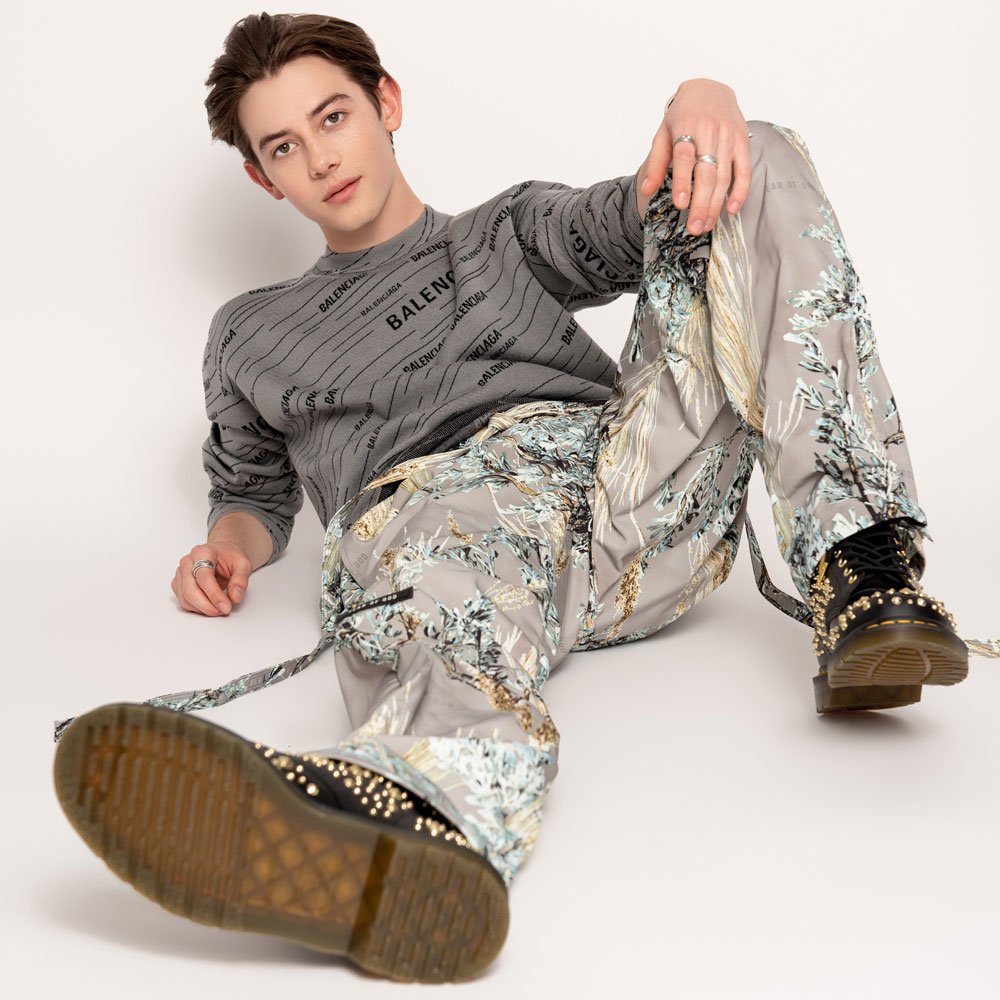 Sari: Netflix's "Locke & Key" is super exciting for a lot of reasons. What can you tell me about your character and the series?
GG: My character was such a fun little surprise in a show filled with surprises. I play Gabe, the new kid to town. Anything else I tell you if you haven't seen the show from this point on is a spoiler. So stop reading this and go watch it, then come back and finish reading. It was a lot of fun getting to be a part of such a big secret for so long. I'm really excited at the idea of continuing this crazier side to my character and see what he can do.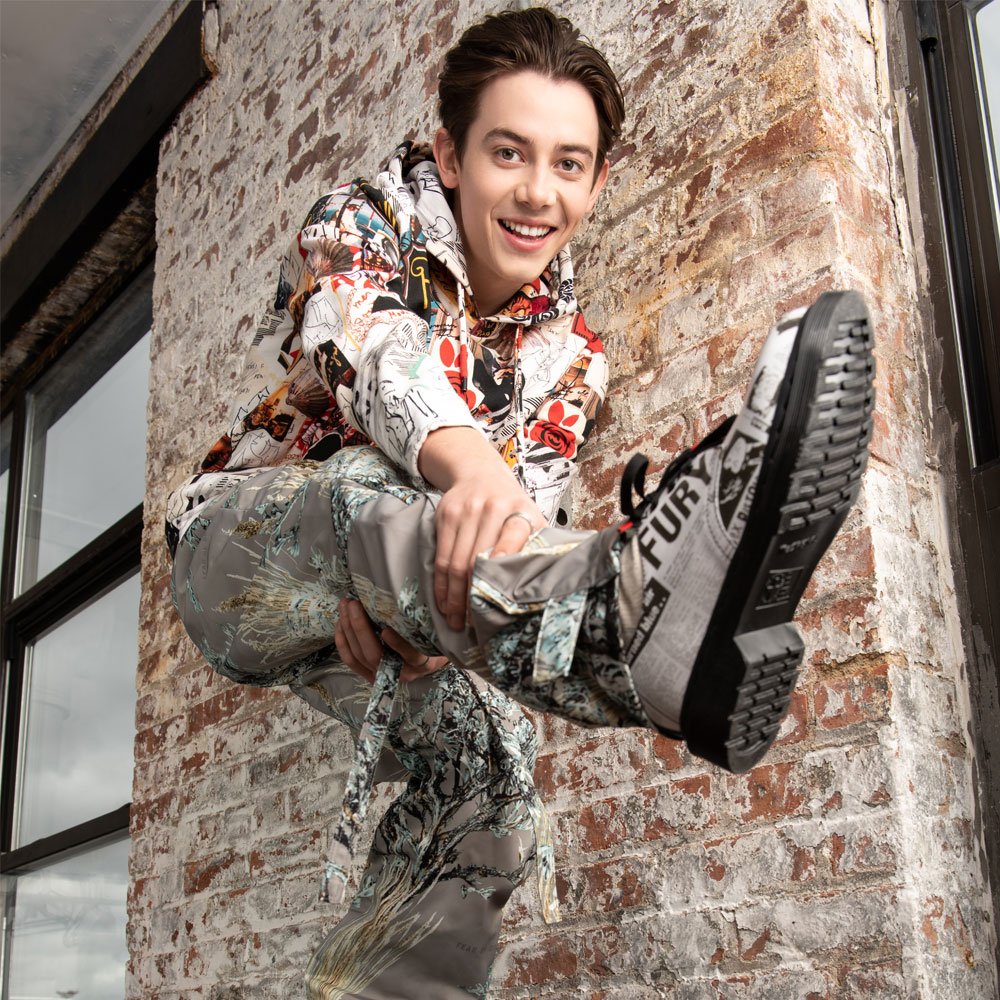 Sari: What does it feel like creating a show that already has a huge fan base, being that it's been highly anticipated by fans for years?
GG: Nerve-wracking. I just really hope that longtime fans like the show as much as we do.
Sari: How is it different for you playing a character that is based on a comic book series? And how much fun has it been diving into the supernatural world?
GG: I actually hadn't read the comics until we started production. Longtime fans are going to know that my character isn't actually in the comics, so I feel like the new guy in town that I really hope everyone likes. Diving into the supernatural and the twists and turns of the show remind me of watching episodes of "Lost." It's been so much fun.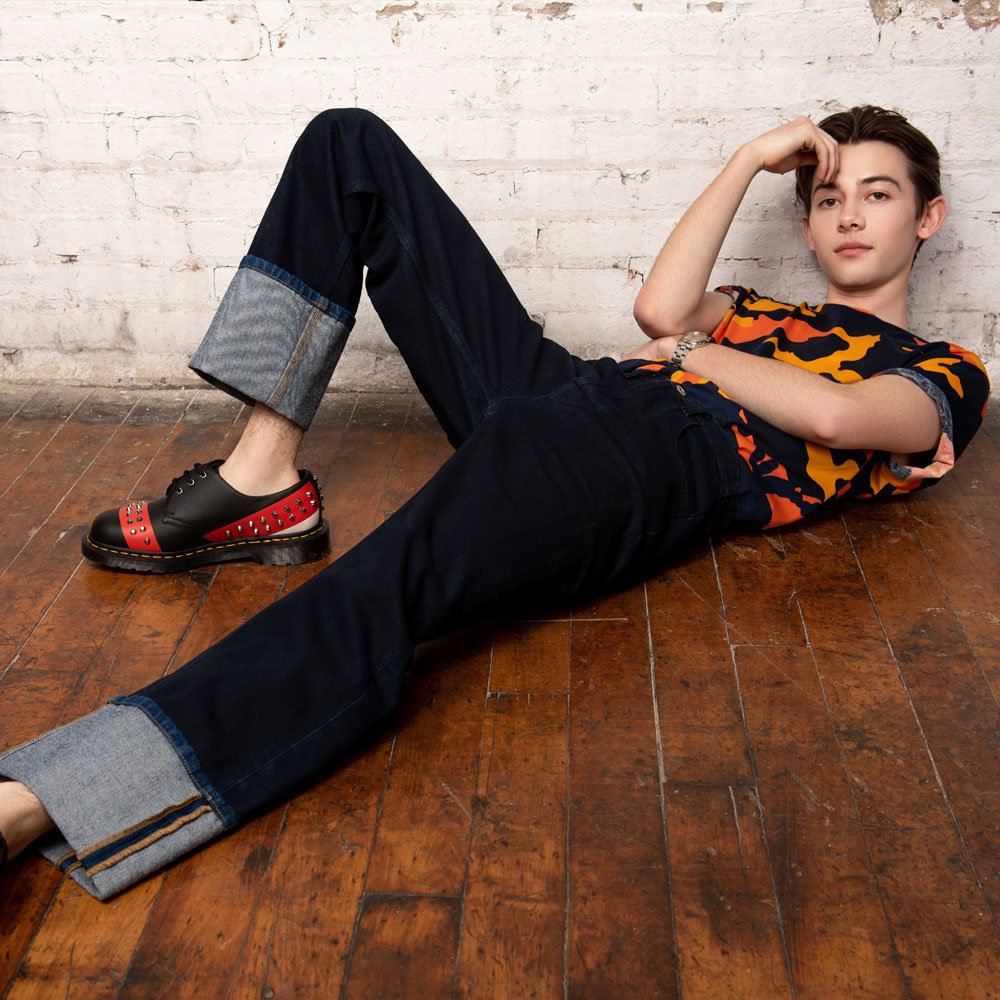 Sari: Spring is shaping up to be a good season for you with "Big Time Adolescence" and "Dinner in America." Tell me what's been the most exciting part about those two projects, and what are you most excited for audiences to see with them both?
GG: The most exciting part about both projects was probably going to Sundance. Sitting in the crowd at the premiere and watching the finished product for the first time with everyone is the most rewarding feeling. I'm most excited for people to finally see them and understand why I love them so much.
Sari: What's one thing about you that you think would surprise your fans the most?
GG: I have a tattoo on my leg for my character in "BTA."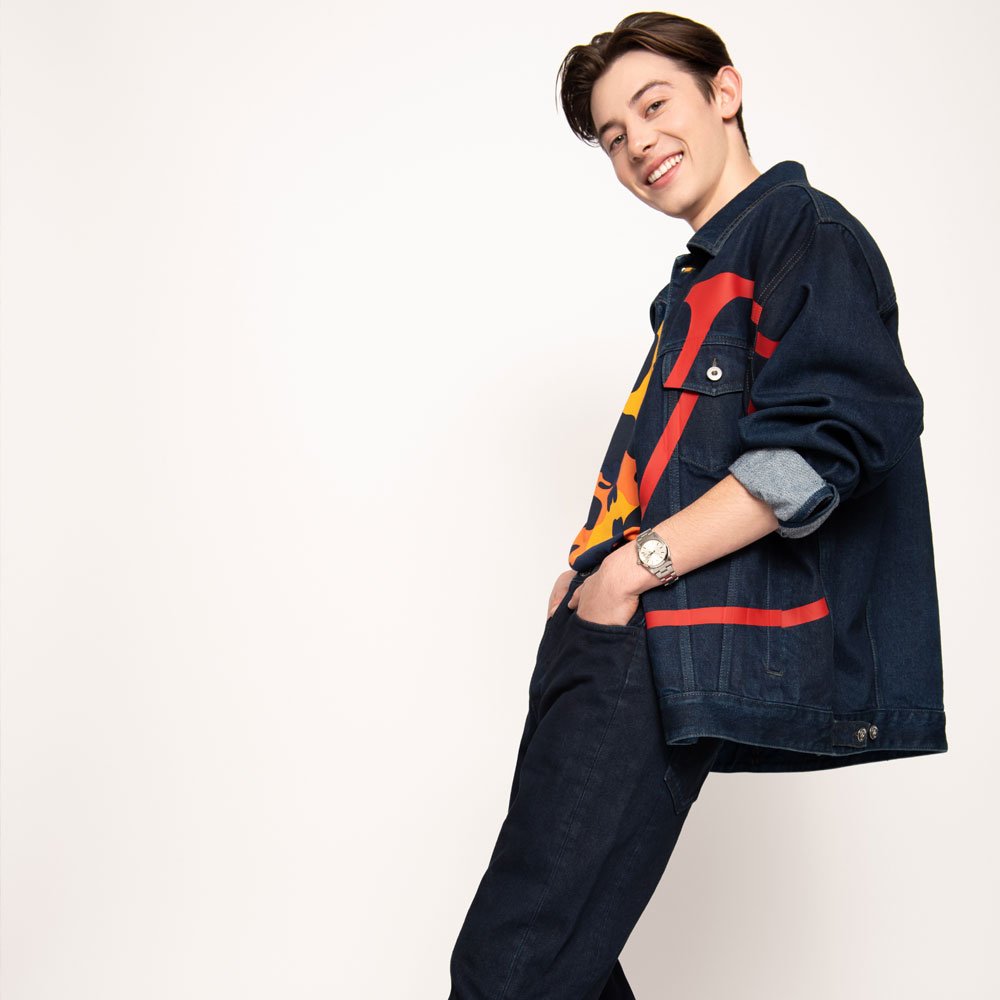 Sari: What do you have coming up in the future? And what are your dream roles?
GG: I'll be busy becoming an adult. Hopefully, we can see what Gabe is up to if we get a season 2. "Big Time Adolescence" is out on Hulu starting mid-March, so go stream. I've got a few dream roles. I really want to write something for myself and have a passion project to call my own. A season 3 of
"American Vandal" would also be a dream. I also just want to continue working with amazing people.
Sari Cohen
Published in INLOVE Magazine spring 2020