In its sixth season (and number seven on the horizon), it's anyone's guess what will transpire in "Riverdale." In Season 5, we saw a time jump, moving the characters from high school to adulthood, and in Season 6, they introduced the idea of supernatural elements (which has fans excited about the upcoming return of Kiernan Shipka as Sabrina Spellman). With so much murder, mayhem, and mystery happening at any given moment, even the cast has no idea what's coming next.
Vanessa Morgan, INLOVE's Fall 2019 Cover Girl, plays Toni Topaz on The CW show. Morgan told us during this year's PaleyFest that even she's in the dark about the rest of the season – having yet to read the final episode.
Showrunner and executive producer Roberto Aguirre-Sacasa and executive producer Sarah Schechter joined cast members KJ Apa ("Archie Andrews"), Cole Sprouse ("Jughead Jones"), Lili Reinhart ("Betty Cooper"), Camila Mendes ("Veronica Lodge"), Madelaine Petsch ("Cheryl Blossom"), Mädchen Amick ("Alice Cooper"), Vanessa Morgan ("Toni Topaz"), and Erinn Westbrook ("Tabitha Tate") at the Dolby Theatre in Los Angeles last weekend for the April 9 PaleyFest event.
Announcements included the next "Chilling Adventures of Sabrina" crossover and an upcoming "American Psycho" musical episode, which Roberto Aguirre-Sacasa will help pen. It's been a busy week for the cast, as news also recently broke of KJ Apa's role in the live-action DC comedy for HBO Max, "The Wonder Twins."
With Sunday's all-new "Riverdale" episode looming and no one knowing what to expect, INLOVE Magazine got creative at PaleyFest and asked the cast what they love about playing their characters, which storylines are their favorite, and what would be the wildest "Riverdale" ending they could ever imagine.
Roberto Aguirre-Sacasa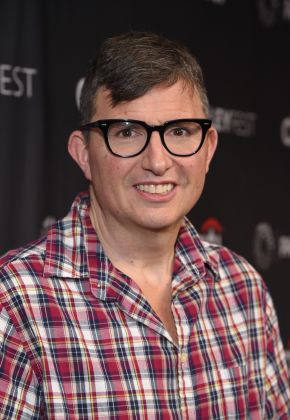 Favorite Riverdale storyline: I always think of the episode we did, which was a tribute to Luke Perry. That was such an emotional episode for everyone. We worked so hard to honor both the character of Fred and the actor Luke Perry. When I look back on favorite episodes or scenes, that would be it.
How would you like to see Riverdale end (wrong answer only): All of the kids back in high school.
KJ Apa (Archie Andrews)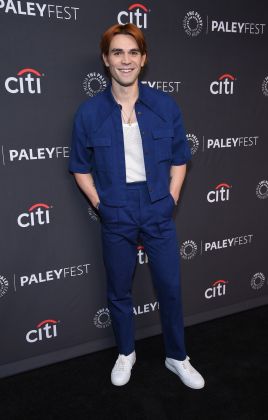 What do you love most about playing your character: Archie is the most goodhearted character I've ever played in my life. I would trust him with any information. He's someone I would feel safe giving any piece of information. I can't say I've played any other characters that have been that honest.
Favorite Riverdale storyline: There's an explosion that happens this season. It's my favorite so far – because of what happens after the explosion.
How would you like to see Riverdale end (wrong answer only): An asteroid hits the town and blows up everything, including everyone. That's the ending. I mean, if it were going to happen to any town, it would happen to Riverdale.
Cole Sprouse (Jughead Jones)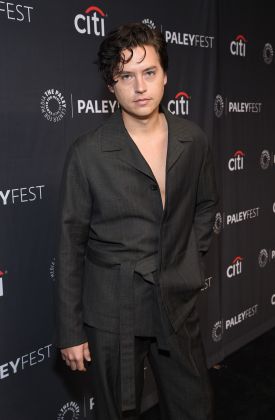 What's the most fun thing you've gotten to do as Jughead: I think the most memorable thing I've done was when I got buried alive. I know, every time I say something, it sounds like it's not true. I got buried alive, and they built this apparatus that was basically a coffin, but it had a camera in it. It was fun to find out that I actually might be claustrophobic because I was scrambling out of there after a couple of takes. You know, you learn a lot about yourself which I think is the most fun part [laughs]. Jughead has changed a lot throughout the seasons. This character is constantly evolving. Roberto and I have wanted to make sure that he feels very human, even after the time jump. It has been fun. You get to do a lot of very funny [things]. I get to battle with aliens and things I don't think I'll ever do again.
Camila Mendes (Veronica Lodge)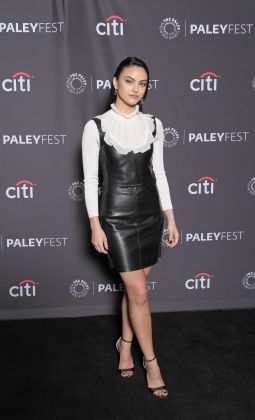 What do you love most about playing your character: Veronica is such a fun character to play. She's confident. She's always got a plan for something. I feel like to tap into that confidence and go through life with that sort of attitude through Veronica is really fun.
Vanessa Morgan (Toni Topaz)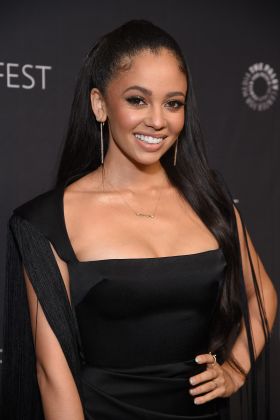 What do you love most about playing your character: I've loved growing with my character – from being in high school with my character to now having a baby with my character. It's really special that I get to be a mom on the show and a mom in real life. So I guess it's so easy to channel that. Yeah, it's life imitating art.
How would you like to see Riverdale end (wrong answer only): Maybe there's a time machine, and we just all go back to the beginning. We all do it again. We start from day one. Like, I'm still in Southside High, and it was all a dream.
Mädchen Amick (Alice Cooper)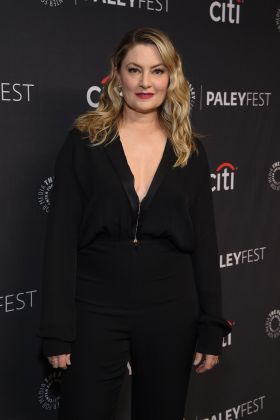 What do you love most about playing your character: She is completely unpredictable and so fun to play. One minute she's devastated, the next minute, she's feisty and fighting. She always has sass, she's always strong-willed, and she loves her daughter more than anything – all of her children – but especially Betty.
How would you like to see Riverdale end (wrong answer only): Alice Cooper falls in love with Mrs. Andrews next door, and they run away together into the sunset. Where's Roberto [laughs]? Yeah, Molly Ringwald and I are definitely down for that. We've been talking very secretly about it. I think they are going to fall in love and run away together. I think so. Because you know, Alice has trouble with a lot of men. It's time to find her true love for sure.
INLOVE Spotlight: "Riverdale"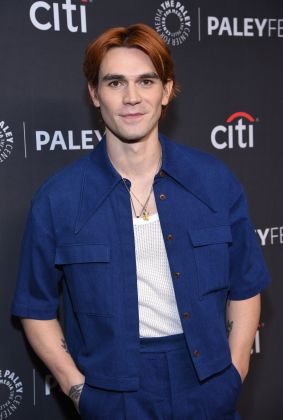 5 things KJ Apa is currently INLOVE with
My dear partner, Clara
My son
Myself. I'm learning to love myself more
Learning to love to be of service a little better
My family
"Riverdale" airs Sundays on The CW at 8/7c.
Published in INLOVE Magazine