"Tacoma FD" is back for a second season on truTV. The creators of "Super Troopers" have returned to television to gift fans with the shenanigans we all love every Thursday at 10/9c. Kevin Heffernan and Steve Lemme are joined by a cast of comedic characters, including Texas native, Hassie Harrison.
Prior to this, Harrison appeared in shows such as The CW's "Hart of Dixie," "The Astronaut Wives Club," and the ABC pilot, "Chunk & Bean."
At the moment, it's the actress' character of Lucy McConky in "Tacoma FD" that really has fans fired up.
"I've always been a curious person. So for me, acting allows me the opportunity to stay curious, to constantly be learning, and to explore my own inner-workings," Hassie Harrison tells INLOVE Magazine. "They say that where you suck at acting is where you suck at life, and I think there's quite a bit of truth to that. Being an actor is a constant journey in self-development and evolving as a person. I'm so in love with what I get to do."
Sari: Tell me about the new season of "Tacoma FD." Are there a lot of shenanigans that go on, on set?
Hassie Harrison: We are always up to shenanigans, on and off set. Going into the second season of a show is always a delight because the writers have a fuller understanding of who you are as a person and can write to your strengths and skillsets. Lucy, my character, has a big year—she works through some gambling issues, gets a boyfriend, revamps the uniforms and a bunch of other really fun stuff.
Sari: You've dabbled in different genres, but what do you love most about doing comedy? What has working with this cast taught you?
HH: I'm drawn to comedy because I think it's the most challenging and exacting of all. I think if you can do comedy, you can do any genre. I'm so lucky to get to work with super generous comedic actors. All my costars have been in the game longer than I have, so I'm always trying to learn from them. And they look out for me like a little sister. It's really sweet.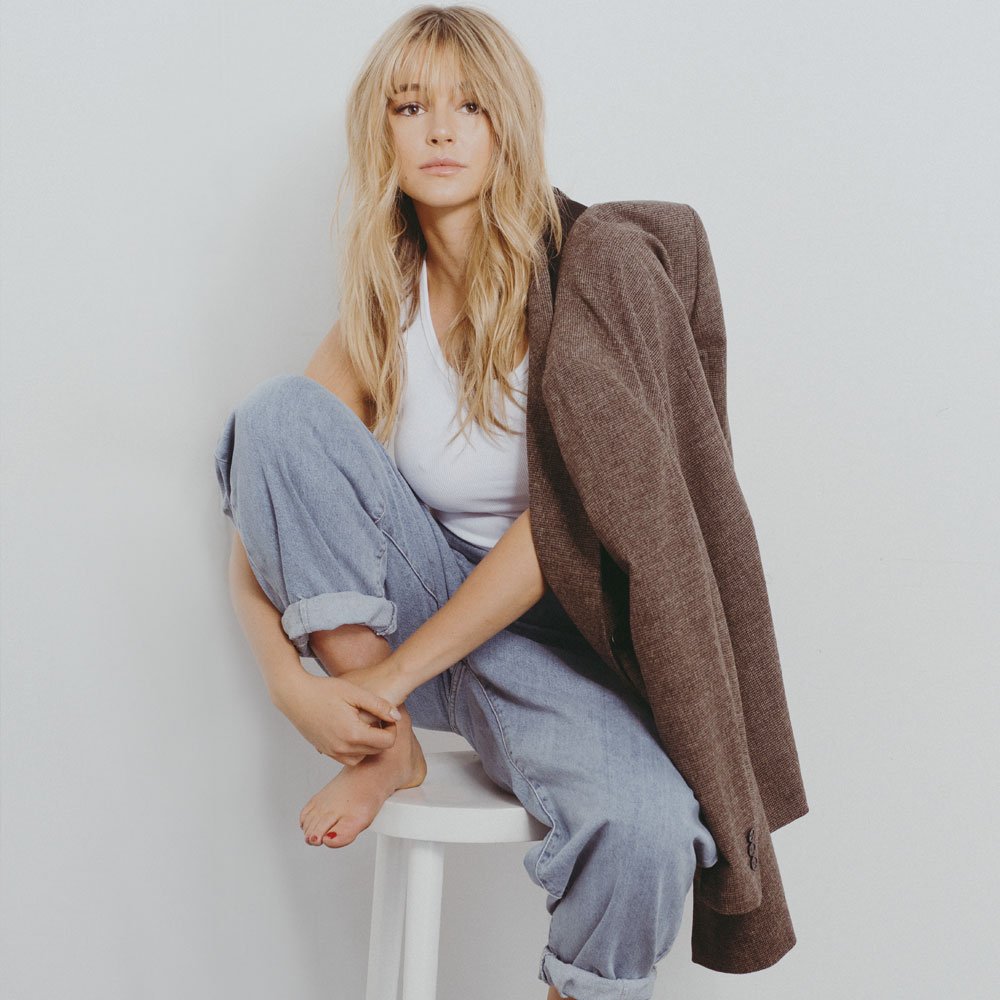 Sari: At this time, people need inspirational messages more than ever. What do you think getting lost in episodes of "Tacoma FD" can do for people who are at home right now?
HH: These are heavy times, and I feel like people need some comedic relief more than ever. I hope people can just forget all their worries for a minute and let their souls sigh with relief, if even for a brief moment. That's good medicine right now.
Sari: Any other binge-watching suggestions?
HH: Well, I'd say get caught up on both seasons of "Yellowstone" because you'll be seeing some of yours truly in season 3. I couldn't be more excited for people to see what I'm up to over on the Dutton ranch.
Sari: I know you also love adventure. What's the first adventurous thing you promised yourself you're going to do once we move past where we are now?
HH: I'm a very outdoorsy person. I love camping and have had my eye on doing another little excursion around the Teton Mountains in Wyoming. I guess I could do that now, but there's a very real part of me that wants to have phone service and be connected to what's going on in our society right now and be able to check in on my friends and family.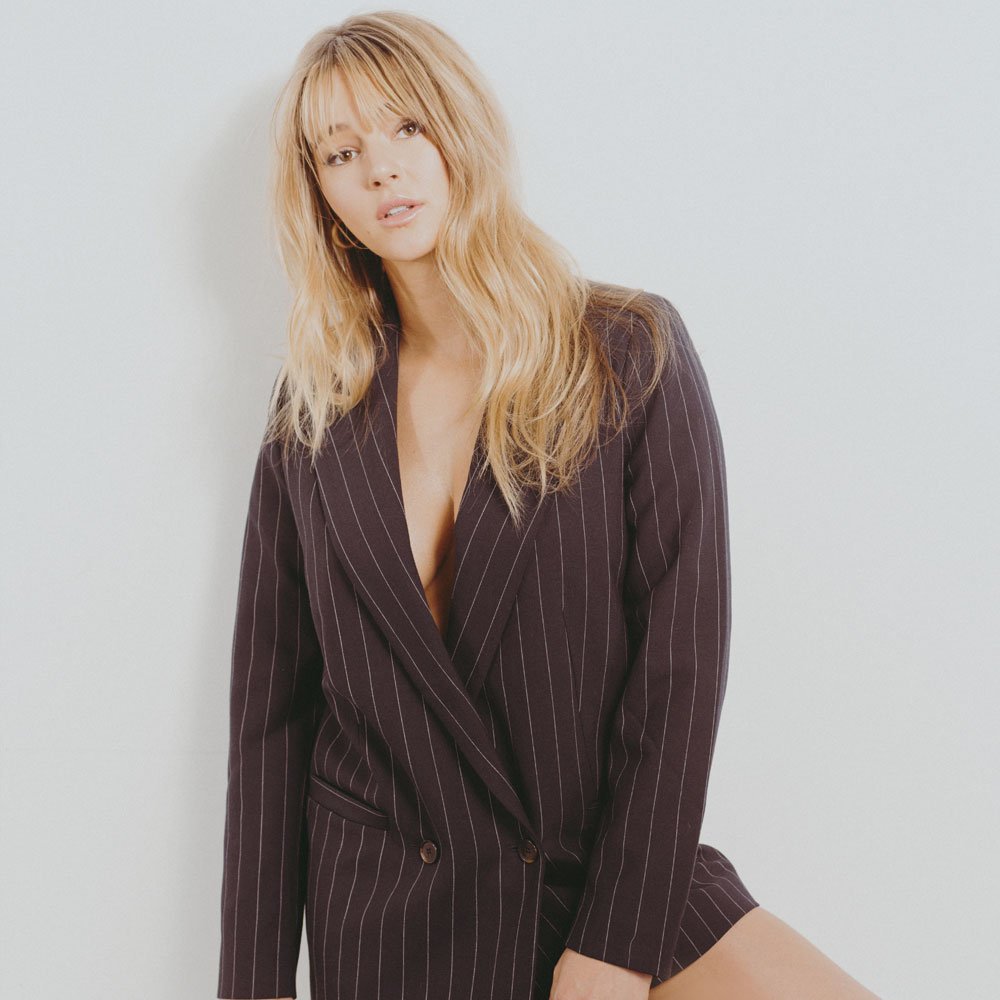 Sari: You also do a lot of philanthropic work. How do you think people can help others at a time like this?
HH: With all these schools being shut down right now, there are millions of children in food-insecure homes that are struggling with food anxiety and hunger. I love what the organization, No Kid Hungry, is doing to combat these innocent victims of the COVID virus.
Sari: Looking into the future, you have a couple of new movies coming out. What can you tell me about what's coming down the pipeline?
HH: I have two movies coming out this year. "Max Reload and The Nether Blasters" is a nostalgic video game action flick that I'm really excited for people to see. I mean, we have a DeLorean in the movie! Hello! And "Back To Lyla" is a romantic indie film about a guy who goes on a road trip to figure out his life and mistakes. It's also my first title role. Eeeek!
Sari: Is there anything you want to add that you'd like to leave with readers?
HH: I guess I just want to take a second to express my gratitude to all the brave people on the front lines, risking their lives for the safety of our communities—all the healthcare workers, people in essential services, truck drivers, people in every grocery store and restaurant, and anyone else I've neglected to mention. You guys are heroes. Also, thank you to everyone doing the right thing and staying home. The more we all stay home, the sooner we can get OUR home and lives back.
"I'm sending so much love and hope to everyone out there worried about what the future holds," Harrison adds. "The Renaissance flourished after the Black Plague. I know we have already learned so many valuable lessons from this pandemic, and it is up to us to take what we have learned into our next chapter."
PHOTOGRAPHER: Shane McCauley
HAIR: Marissa Marino
MAKEUP: Melissa Hernandez
STYLING: Hillary Comstock
Sari Cohen
Published on inlovemag.com