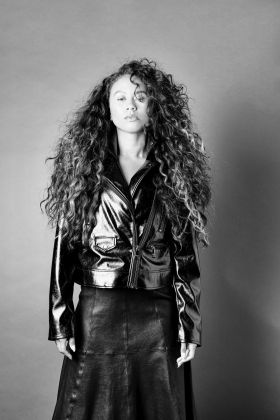 Netta Walker comes from a family full of artists. "We just never had the money or the resources to pursue the things we loved the way wealthier people had, so I watched my family make their art just because they loved it," the "All American: Homecoming" star tells INLOVE.
"My mom is an incredible seamstress and designer and was a model in Japan when she was younger. All three of my older brothers are incredibly artistic people as well. I've been lucky enough to grow up watching all of their processes. It's been pretty easy to be inspired."
That inspiration led Walker to pursue a career as an actress, model, writer, director, and producer. She's also an activist. Walker used her voice to bring light to the sexist, sexual, physical, and racist abuse she and many other students faced while pursuing theatrical degrees at Roosevelt University. That, in turn, allowed hundreds of others to speak out about their experiences as well.
Sari: When did you know you wanted to use your voice as an environmentalist and a social justice advocate?
Netta Walker: When you're born a Black and Asian woman, there's not really a choice in whether or not you're going to be a social justice advocate. My parents taught me that right before I started elementary school, around when I was four years old. In terms of environmentalism, it would've been around that same time. I really wanted to be an astronomer after my dad showed me the movie "Contact" for the first time. He got me my first telescope and every book on space he could find, and I'd ask him so many questions. Do other planets have life? Are we alone in the universe? Which made me really scared. I think I was a bit too young to handle that. But I really didn't want our planet to become like the ones I was learning about.
Sari: As someone who uses their platform to change the world for the better, how do you hope to continue to do that, and how would you encourage others to do the same?
Netta Walker: I'd hope to inspire others to want to do the same, to care about people, and to care about the planet that gives us life. I plan to continue to follow my intuition and speak up when I feel compelled to. Everyone has a voice, and I think it's very important to use it to stand up for what's right, so I'd encourage others to remember that.
Sari: The second season of "All American: Homecoming" debuted in October. What will we see from your character this season, and how have you used your real-life experiences to create Keisha McCalla?
Netta Walker: You'll see Keisha learn what it really means to be in a conservatory program this season. If you've been in that setting, you know it's a histrionic experience. I studied musical theater voice in a conservatory program at university, so her story hits really close to home. I low-key carried a lot of trauma from those three years in school, so much so that I didn't even finish and get my degree. I quit singing and dancing almost entirely when I dropped out because I was so used to being told I wasn't good enough and would never be. Conservatory programs have long histories, many of which carry very dated teaching processes that often create a lot of mental, physical, and emotional turmoil in students. So that storyline has been a wild journey to re-explore. Advertisements
Sari: What are three traits you admire about the character of Keisha McCalla?
Netta Walker: I admire her honesty, her willingness to work on herself and that she's not afraid to share that vulnerability with the people she loves, and how she values her relationships. She loves very deeply and sincerely.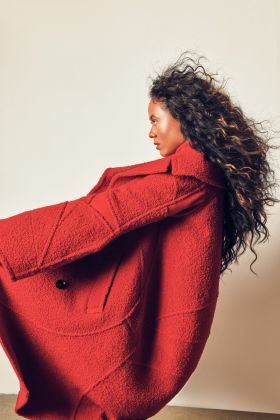 Sari: What's your favorite thing about playing her?
Netta Walker: Sometimes it feels like cheating getting to play her. She's so similar to who I was my first few years in college. In a way, it feels like I get to cosplay as my younger self and work out some traumas I wasn't capable of understanding at the time.
Sari: I know one of your teachers significantly impacted you and directed you toward the theater. How did that influence you and how has your theatrical work has changed your life?
Netta Walker: Without Shirley Kirby, I wouldn't have gotten through high school. She gave me theater, which gave me a chance at living. She gave me a good group of theater kid friends, who kept me on the straight and narrow and showed me that show tunes couldn't hurt anyone. She taught me not to be afraid of shining or doing things differently because my uniqueness was beautiful. She got me to travel to New York City to see productions and do thespian festivals so I could see that there was work outside of my hometown bubble and that there were artists who were living and breathing Shakespeare, Shaw, and Sondheim. Shirley gave me something to be passionate about. Theater became the light at the end of the tunnel. I'm forever indebted to her.
Sari: This CW show marks your first major role. Regarding acting, what do you hope to see out of your career?
Netta Walker: I just hope I have a long and fulfilling career and that I'm happy. And I'm just crossing my fingers for season three. Otherwise, I'm excited to venture into independent film.
Sari: What kind of stories do you hope to tell as a writer/director/producer?
Netta Walker: Stories that show real people from all walks of life with honesty and complexity. I love complicated stories. I've still got so much to learn, though. I really want to shoot something in Jacksonville. I want to shoot something about my family and our little slice of life in my hometown. That would be insane.
Sari: What do you love most about modeling?
Netta Walker: The play and trial and error of it all, it's like I get to act out what the outfit feels. It's also kind of like I get to jump into an alter ego and just play around. My brother Anthony and my mom used to make me model all of the pageant dresses my mom used to design when I was really little, so doing it now makes me kind of feel like that kid again.
Sari: What do you see for your future, and what kind of impact do you hope to have on others?
Netta Walker: I hope to have a career that gratifies me artistically and that I can help folks feel seen in some way. But mainly, I hope my work as an actor can allow me to become the philanthropist, I wish I saw more of. I want to be able to open doors for people who wouldn't have had the access before and to open doors to conversations people may be nervous about having.
Sari: Where do you see yourself in 10 years?
Netta Walker: Hopefully happy, whatever that looks like at that point in my life.
Sari: Is there something that means a lot to you that you'd like to share with readers?
Netta Walker: Over 80 percent of Jackson, Mississippi's 150,000 residents are Black, and about a quarter of the population lives in poverty. The neglect of the water system showcases the systemic issues poor Black folks in this country continue to face. We're still seeing it in Flint, Michigan – it's been eight years. With the current acceleration of climate change, more and more people of color will face this issue across the world. Environmental racism has historically been a problem and will continue to be one if we don't fight against it. If you're capable, please donate to the Mississippi Rapid Response Coalition to help those folks get clean water. And please stay up to date on the climate happenings of the world with ClimateRealityProject.org.
5 things Netta Walker is currently in love with
Alone time
Family time
Boundaries
Creating with friends
Self-care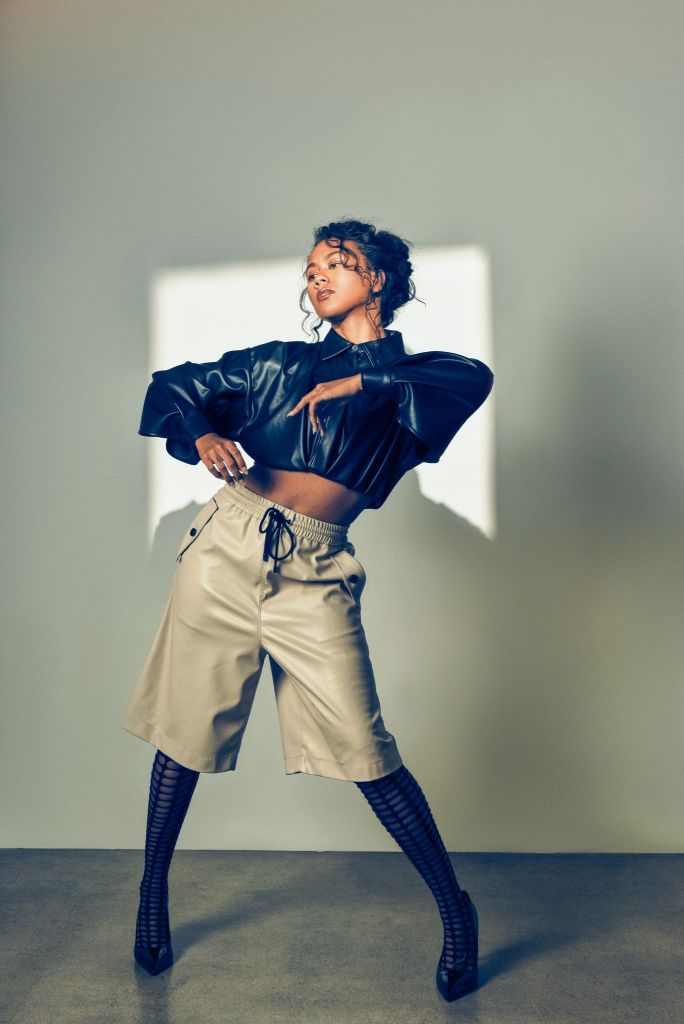 5 interesting facts: with Netta Walker
I own almost every version of Pokemon up until the Nintendo DS because of my big brother Eric.
This same brother taught me my name was spelled "Moon" because he said my head was as round and big as the moon, so when I started elementary school, that's how I wrote my name.
The scar on my face came from me pulling my mom's sewing machine off a table and busting my cheek open with it when I was almost two years old.
Until I was eight or nine, my mom put me in the pageant dresses she'd make and forced me to sing "The Greatest Love of All" every Christmas for karaoke in front of the entire family.
"Trigun" is my all-time favorite anime! My brother Eric and I used to VCR tape it on Toonami so we could watch it together when he'd get home from football practice.
Writer: Sari Cohen
Photographer: Irvin Rivera
Styling: Donald
Hair: Arianna Blean
Makeup: Amber Amos for The Only Agency using Milk Makeup Future Fluid
Read more at INLOVEMag.com