Ana de la Reguera is at the heart of so many fan favorites. With projects such as "Army of the Dead," "Narcos," "Goliath," and currently "Ana" – the eponymous bilingual comedy created, produced, written, and starring the Veracruz-born beauty – de la Reguera proves that the secret to success is authenticity.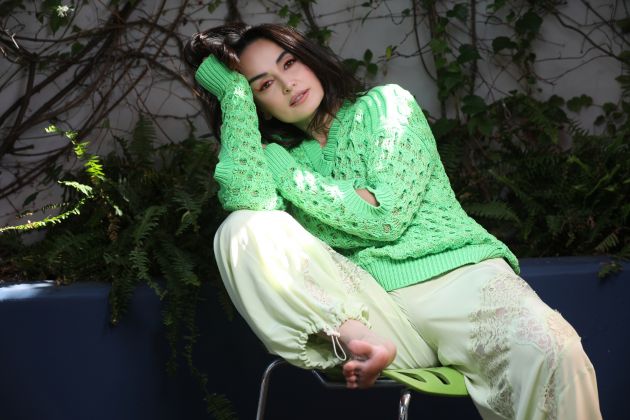 The second season of "Ana" premieres in July. The series has already been renewed for a third season, due next year. On top of the Pantaya/Amazon Prime Video production, de la Reguera also has "¡Que viva México!" on deck, the prequel of "Army of the Dead," and "The Big Lie" – a podcast with Jon Hamm and Kate Mara, available on Audible.
"One of my favorite roles was Marisol Silva on 'Goliath,'" de la Reguera tells INLOVE, looking back. "I really loved that role. It gave me an opportunity to have a real arc as a character. Also, in the last movie that I did, "¡Que viva México!" which is coming out later this year, I had a fun and complex role that I had never gotten to play before. I play a snobby woman who tries to pretend that she's something she's not, especially economically, so it was a lot of fun to play that. 'Ana' has also been a great experience because it's me in a way, but it's me in an exaggerated way. It's my alter ego, but also something I would have loved to experience more. I think 'Ana' gives herself more chances, and I like playing that in my show."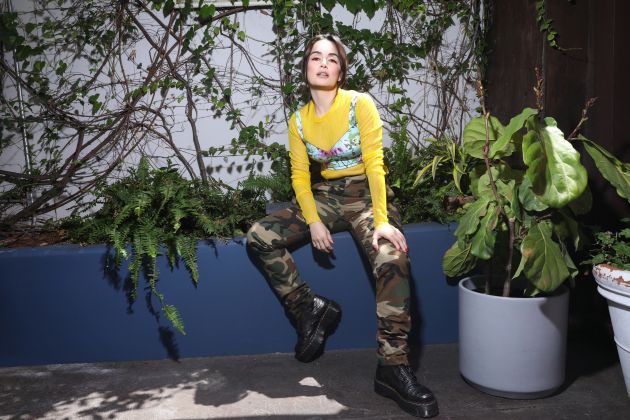 INLOVE: What makes your latest project so unique, and what about it do you think viewers will relate to most?
Ana de la Reguera: I think each project is different. Each project is for different audiences. Some are more Americanized, and some are more for Latin American audiences. So it would depend. "Ana" is a comedy, "The Big Lie" is a thriller, "¡Que viva México!" is apolitical satire. They're all different audiences and different tones of shows.
INLOVE: What point in your life do you reflect on the most that you would say has shaped you into who you are today?
Ana de la Reguera: I think at some point in my mid-30s. It was that moment when you're about to become 40, but you're not yet 40, so you're in that weird limbo. I asked myself who I was and who I wanted to become when I reached a more mature age, just preparing myself for that moment so that I wouldn't be caught in the middle of it. Suddenly, you are a certain age, and you didn't see it coming, and then you have this crisis. I think that helped me a lot because I was feeling that crisis at that moment, and I said, "I don't want this to happen to me." That's why I started to write, produce and develop other skills that I wasn't doing before because I didn't want to stay comfortable in just doing one thing.
INLOVE: What are your future dreams and goals?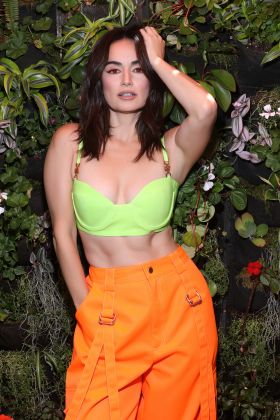 Ana de la Reguera: Keep working, keep producing, keep working with the best in the industry and also, growing more as an artist doing my own things. I have a goal, at some point, to create something and take the time to do it. Because I feel like I'm rushing all the time. So I think that will be a luxury.
INLOVE: What do you love the most about being an actor?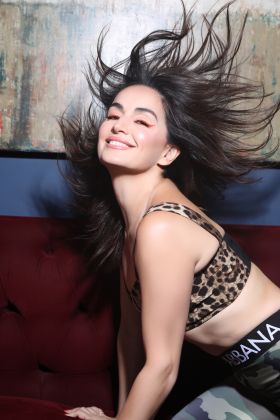 Ana de la Reguera: I love everything about being an actor. What I don't love about being an actor is the uncertainty we live in. We don't have any structure in our lives. But the rest is incredible. Just to become certain characters, know about what you know, immerse yourself in different worlds, travel, and get to work with the people you're working with. It's very inspiring.
INLOVE: When you're not working, is there a place you like to retreat?
Ana de la Reguera: My house – either in Mexico or in Los Angeles. That's where I go immediately, or in my hometown in Veracruz. I always go back to those places.
INLOVE: What's one fun fact that your fans would be shocked to learn?
Ana de la Reguera: I'm a lefty [laughs]. For the most part, I think I've been very open on my show about my personal life. You know, my sister, who plays my sister in my show, she's a rock star. She plays drums and guitars. My mom was a beauty queen. I think my family is unique.
INLOVE: Apart from acting, what are you most in love with?
Ana de la Reguera: I'm in love with life right now. What's happening to me right now is very special. I've never been happier. I wish and hope this time will last for as long as possible.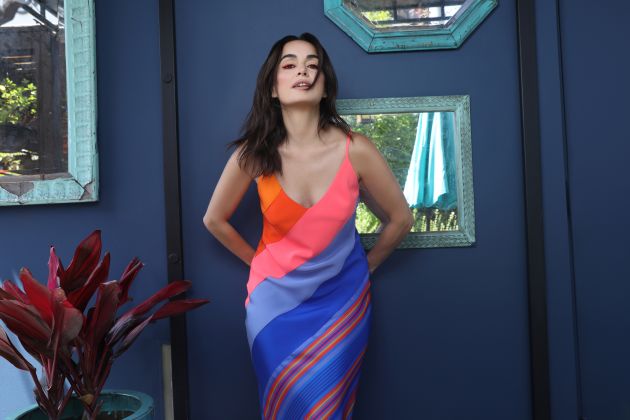 INLOVE: In what ways would you say that your life journey has mirrored "Alice in Wonderland?"
Ana de la Reguera: I think every life mirrors "Alice in Wonderland." That's why it's such an incredible novel because I think we all have a hidden life, too. And also we have a lot of imagination. We all have those moments when we are young, and we dream of something or dream of becoming something, and we think it will be similar to "Alice in Wonderland."
INLOVE: What is your real-life Wonderland?
Ana de la Reguera: My house. It is full of colors. I wanted a place where it would be bright, colorful, and fun, nothing serious. A place where people could go and be relaxed. It's kind of like my cave.
Ana Through the Looking-Glass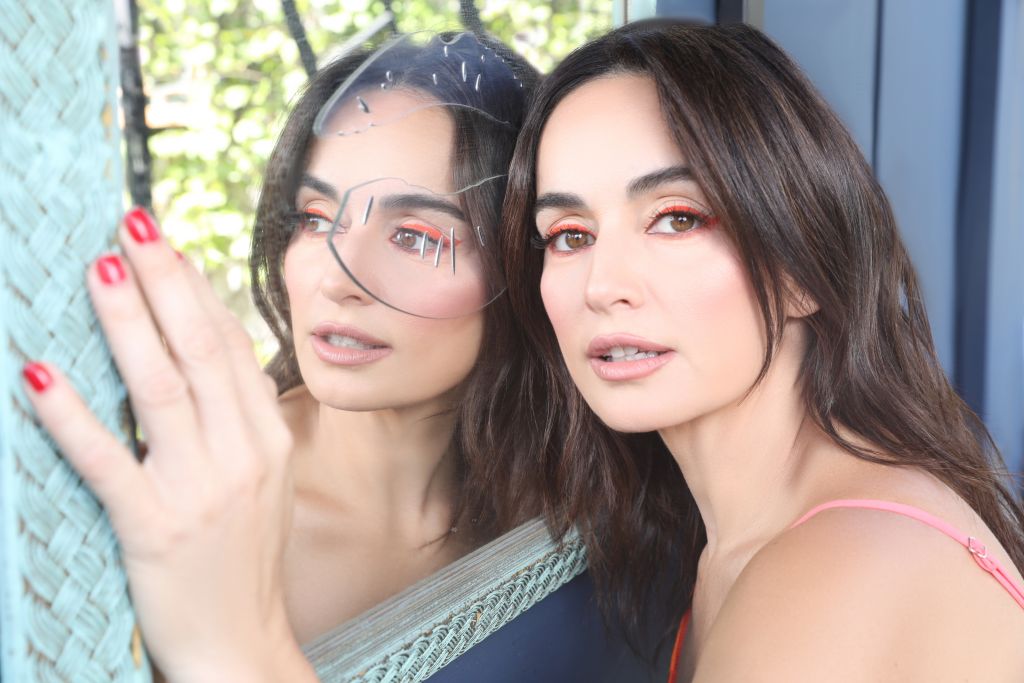 INLOVE: What's the wildest adventure you've ever been on?
Ana: The wildest adventure has been doing my own show, talking about my life. It's something that came from my mind and took me seven years to be able to write, produce, create, and shoot.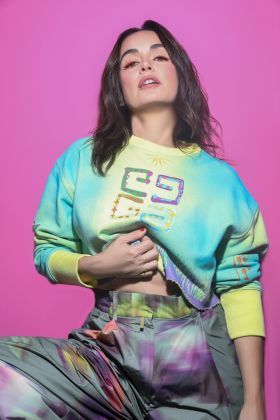 INLOVE: What's the best advice you wish you had taken?
Ana: Study more.
INLOVE: Favorite way to spend your time?
Ana: Eating and procrastinating [laughs].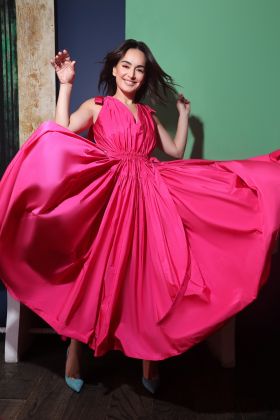 INLOVE: Who's your favorite fashion designer?
Ana: John Galliano.
INLOVE: What summer trend would you love to see in 2022?
Ana: No COVID.
INLOVE: Is there anything you could never leave home without?
Ana: My wallet or my phone.
INLOVE: If you could do one thing that would change the world, what would you do?
Ana: I care about the planet. I think we need to restructure the whole way we live so we can serve the planet in a different way. Just be more in line with nature. We would need to start over from zero. That's why it's so hard to be able to learn more about Mother Nature. I would start from zero and rebuild everything – the way the whole world works.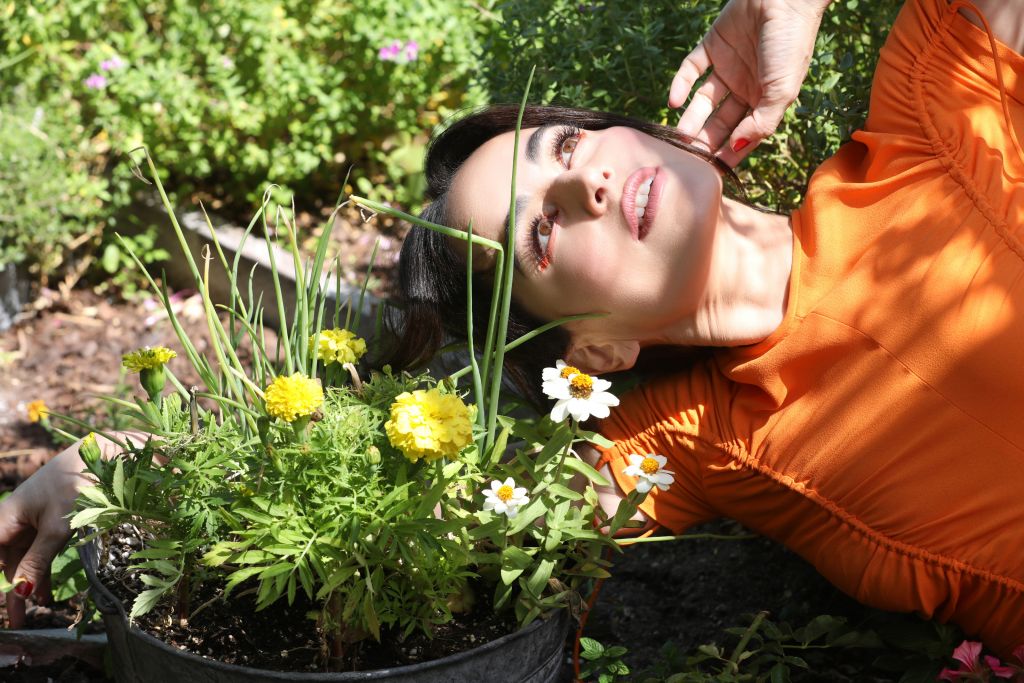 Editorial team:
Creative Director/Stylist: Elena Vasilevsky
Photographer: Krissy Saleh
Makeup: Ermahn Ospina
Hair: Kiley Fitzgerald
Stylist's Assistant: Malyssa Lyles
Writer: Sari Cohen
Location: Sofitel Beverly Hills
Cover look
Sweater: Givenchy, Pants: Dries Van Noten
All fashion can be purchased at Saks Beverly Hills
Published in INLOVE Magazine Summer 2022