From human to vampire, J. August Richards is still slaying. The actor, who has made numerous TV and film appearances in fan favorites throughout the decades, rose to fame in 2000 when he landed the role of Charles Gunn – one of television's most beloved vampire slayers – on "Angel."
Since then, Richards has continued "Raising the Bar," portraying a long list of endearing characters, including Mike Peterson [Deathlok] in Marvel's "Agents of S.H.I.E.L.D.," and Dr. Oliver Post in NBC's "Council of Dads," as well as standout roles in other popular shows such as "Notorious," "Kevin (Probably) Saves the World," and "Girlfriends' Guide to Divorce."
In September, the Daytime Emmy nominee returned to the world of the undead, this time as royal vampire Victor Dashkov, in Peacock's "Vampire Academy," based on the popular YA book series by Richelle Mead.
Sari: Let's go back to where it all started. Your role as Charles Gunn on "Angel." What did you love most about playing that character?
J. August Richards: I loved his confidence. I loved that everything he did was to protect his family — first, his sister, who, ironically, he had to kill, and then Angel Investigations — The people he considered family.
Sari: What do you miss most about doing that show?
J. August Richards: The people. Oh, and working around the corner from my house at Paramount Studios. Fortunately, I just shot an episode of "The Rookie" there.
Sari: You reunited with the cast and crew in 2019 to celebrate the show's 20th anniversary. Could you ever see an "Angel" reboot or revival happening on air?
J. August Richards: I can see it. I think it would be great. I would hope they'd allow a new generation of actors to take the roles, but I would also hope for a cameo!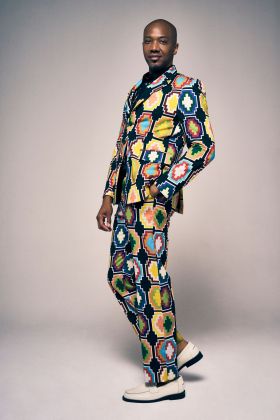 Sari: You've played some of my favorite characters in MULTIPLE shows. If you could pick your top three and put them into one role, who would they be, what would your new character's name be, and what would the genre or title of the show be?
J. August Richards: That is a thought experiment that is causing my brain to fritz! My characters are sacred to me. I spend a lot of time and thought thinking about them — thinking AS them — I couldn't Frankenstein them and spit out the perfect creation. However, I will say that Victor on "Vampire Academy" feels like a "classic" J. August Richards role, if there is such a thing!
Sari: You've gone from vampire hunter to vampire royalty in "Vampire Academy." Do you ever pull from your past "vampire experience" when it comes to developing the character of Victor Dashkov?
J. August Richards: I don't because this is a whole different world with a whole different set of rules — a different tone. I had to figure out who this character is totally from scratch, and it was a fun journey. The costumes and locations gave me a lot of Victor's behavior. I've never stood so erect in my life!
Sari: What can you tell us about Victor Dashkov, and the character arc we'll see this season?
J. August Richards: I once heard Meryl Streep say, "Give your character a secret." Secretly, there was a question I was exploring with this character which was famously asked by Lorraine Hansberry: "What happens to a dream deferred?" I took it a step further and asked, "What happens to a dream deferred that suddenly becomes possible again?" What would it feel like to suddenly have available to you that dream you had once given up on? What would the effect be on the people around you? Then separately, I wanted to explore the question, "When have you gone too far in fighting for what you believe is right?" These questions gave me a lot to chew on with Victor.
Sari: Can we please talk about the incredible costumes they have you in for this role?! How does Victor's style help you define your character? What does it add to your performance?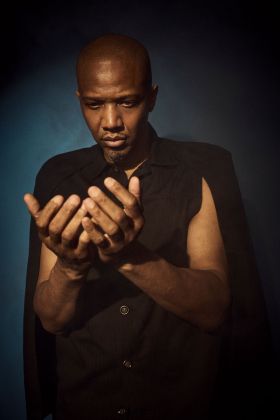 J. August Richards: I honestly had no idea how to play this character — a royal vampire who is the head of a royal bloodline and confidante to the 200-year-old vampire queen? He's also married to Robert and the father of Sonya and Mia, in addition to being godfather and mentor Lissa, who is a newly named head of family. I was CLUELESS! But when I put on the costume [designed by Sonia Grande] and stood in those ancient castles and monasteries, I suddenly knew how to play him. My voice dropped an octave, and I grew two inches from standing up straight. My English got crisp, but my swag went to 100. I remember doing a take and asking the director if I could "do one for the hood." What I meant by that was I wanted to bring some of what J. August Richards considers royal to the table — swag, and bravado.
Sari: Last time we caught up, you were starring in "Council of Dads." What was it about that show and that character that was so special to you?
J. August Richards: Again, the people. My work is very important to me, so I am proud of the fact that I gave myself the freedom to speak about the experience from a truthful place. That show will always be important to me.
Sari: We have to discuss your role as Mike Peterson/Deathlock in "Agents of S.H.I.E.L.D." What can you share with fans about what it's like being part of the MCU and what that experience meant to you personally?
J. August Richards: I'm sure I sound like such a pretentious actor, but that role was very personal to me as well because in my life at that time, my back was up against the wall in the same way that Mike's was in the pilot. I remember thinking, "If I could just speak to all the people out there who feel the same way, then it would have been a successful performance." From attending conventions throughout the world, it touched people in just the way I had hoped.
Sari: What dream role, dream project, or dream collaboration would you love to do in the future?
J. August Richards: When asked what my dream role is, my mantra is always the same — "The next one!" I believe it is my job to figure out why the role I am tasked with is my dream role. Victor is a dream role for the reasons I stated earlier. Whatever you see me in next, know that I have figured out for myself why it is my dream role.
Sari: Let's talk love since we are INLOVE Magazine. We love seeing you so in love. What are some things we can all learn from you when it comes to having a happy and healthy relationship?
J. August Richards: Thank you! Yes, we are very happy! We had only been dating for two months when I got the role in "Vampire Academy," which required me to move to Spain for seven months. He put his life on hold and moved to Spain with me while I shot. I'd say the willingness to sacrifice is important.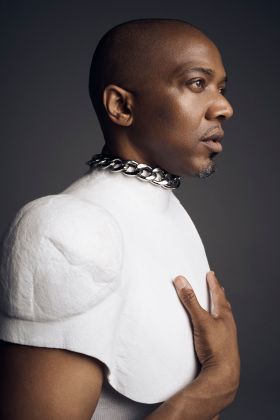 Sari: You've talked about teaching on Instagram before. What would a class with you look like?
J. August Richards: [Laughs]Yes, I'd love to teach. A class with me might look like it's about acting, but it's really about artistry — being an artist. What I would teach, I hope, could be applied to any art form.
Sari: What advice would you offer new actors, or anyone, really, when it comes to advocating for yourself?
J. August Richards: Actors are groomed to show a lot of deference and "just be happy to be there," but if you don't advocate for yourself in a healthy way, it can literally lead to abuse. Don't be afraid to ask questions, and most importantly, if you're not sure, find a colleague whose career you respect and get their take on the situation. Don't be afraid to ask for help.
Sari: What is a fun fact about any one of the shows you've been on that would surprise fans?
J. August Richards: I auditioned to play Lafayette on "True Blood." Obviously, the role went to the late, great Nelsan Ellis, who I was lucky enough to call a friend.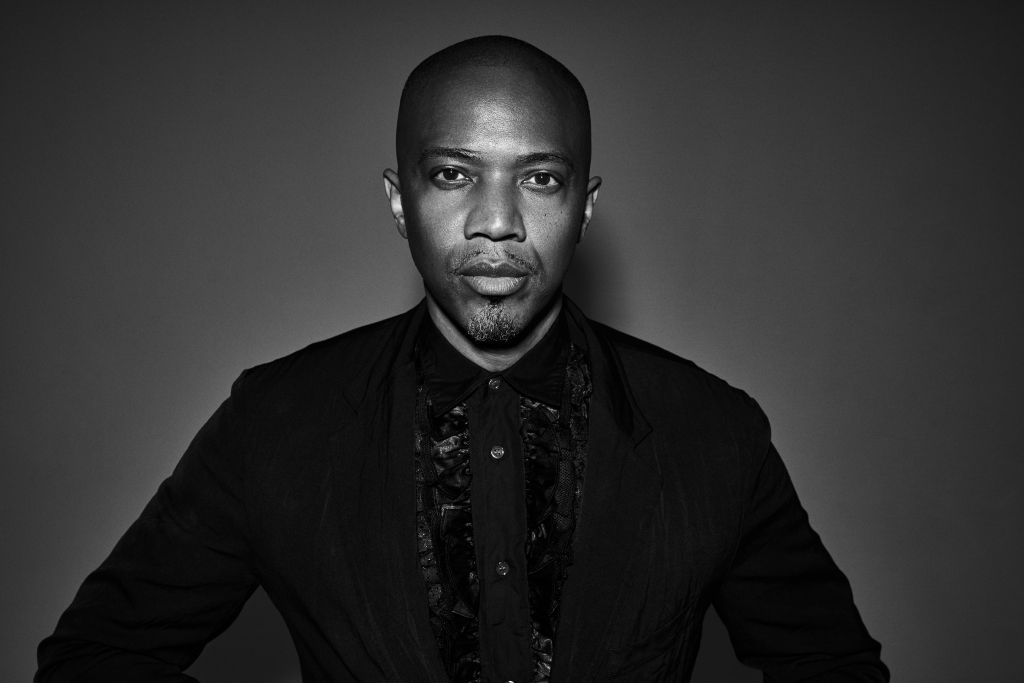 5 things J. August Richards is currently INLOVE with
1. Downtime
2. Self-care
3. Mango passionfruit frozen yogurt
4. Coming up with outside-the-box ideas regarding my career because I dislike self-tape auditions
5. Joshua Gbor. He's not a thing, but I'm certainly INLOVE with him
Writer: Sari Cohen
Photographer: Ben Cope
Stylist: Mickey Freeman
Grooming: Antonio Bey
Published in INLOVE Magazine Winter 2023