Reggaeton wins big in 2019… and so do the women
The explosion of reggaeton and the overall influence of Latinx culture on American music is impossible to miss these days. Twenty years ago, reggaeton was just a blip on the map. Now, it's not only dominating Latin charts, but it's even crossing over into mainstream pop music. New songs and collaborations feel as if they are being announced every day.
In 1992, Canadian reggae-rapper, Snow, hit No. 1 on the US Billboard Hot 100 with "Informer." 2019's "Con Calma" is a reimagined rendition of the catchy track. The song thrusts Snow back into the spotlight, as he works alongside Puerto Rican singer, songwriter, rapper, actor and record producer, Daddy Yankee. The recent release put the Toronto rapper back at No. 1 – this time, on Billboard's Hot Latin Songs chart.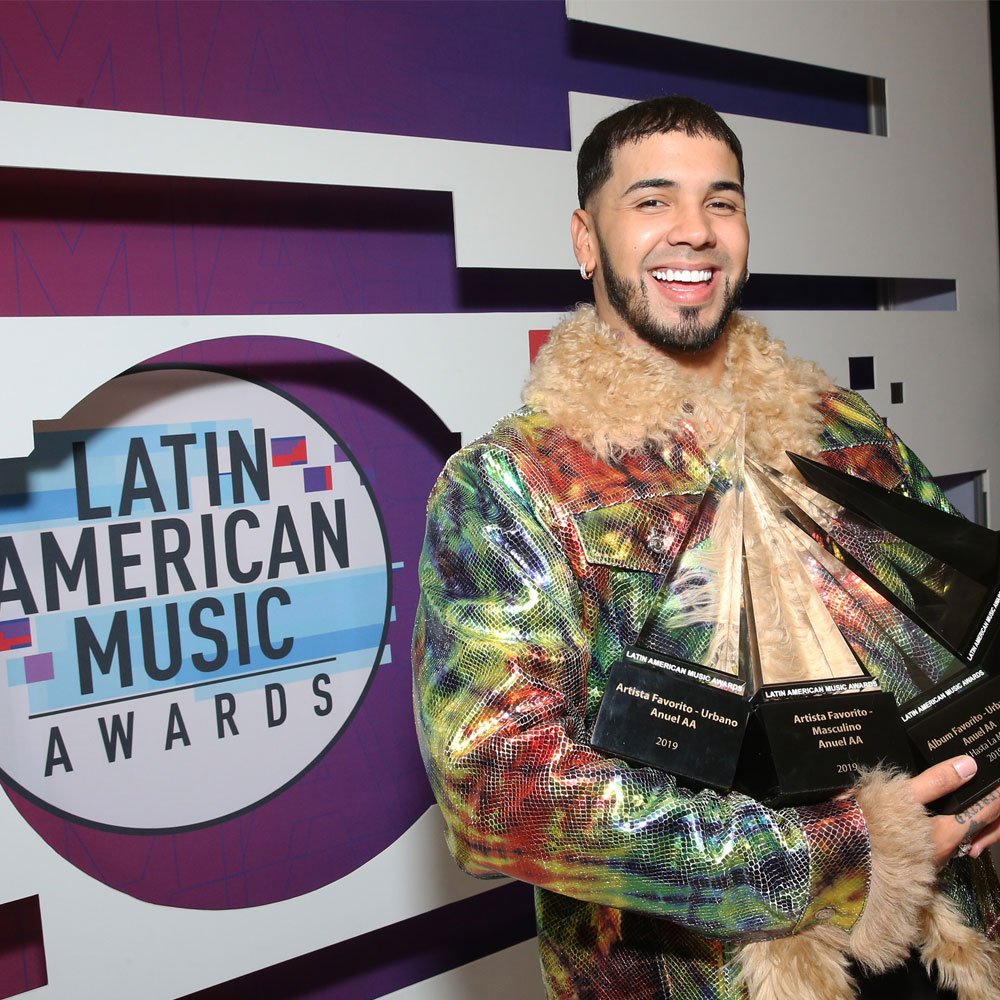 Anuel
"When I heard it, I got chills. So, then we did the video, and the video came out perfect," Snow tells INLOVE Magazine on the red carpet at the Latin AMAs. The Toronto rapper went on to share his thoughts on how reggaeton is taking over the world. Snow was nominated for a few awards this year, including Favorite Crossover Artist (which went to fellow Canadian, Drake) and Song of the Year.
"Taki Taki" took home the award for Song of the Year. The reggaeton track by DJ Snake, featuring Selena Gomez, Ozuna, and Cardi B, is the perfect example of how multicultural collaborations are producing the most successful trends in music right now.
The Latin American Music Awards highlighted some of the hottest collaborations of the moment, with a handful of standout performances. Farruko took the stage with Jason Derulo for "Mamacita." While Ne-Yo, Pitbull, Lenier, and El Micha, all came together to perform "Me Quedaré Contigo." The song, which translates into English as "I'll Stay With You," is off of Pitbull's new album.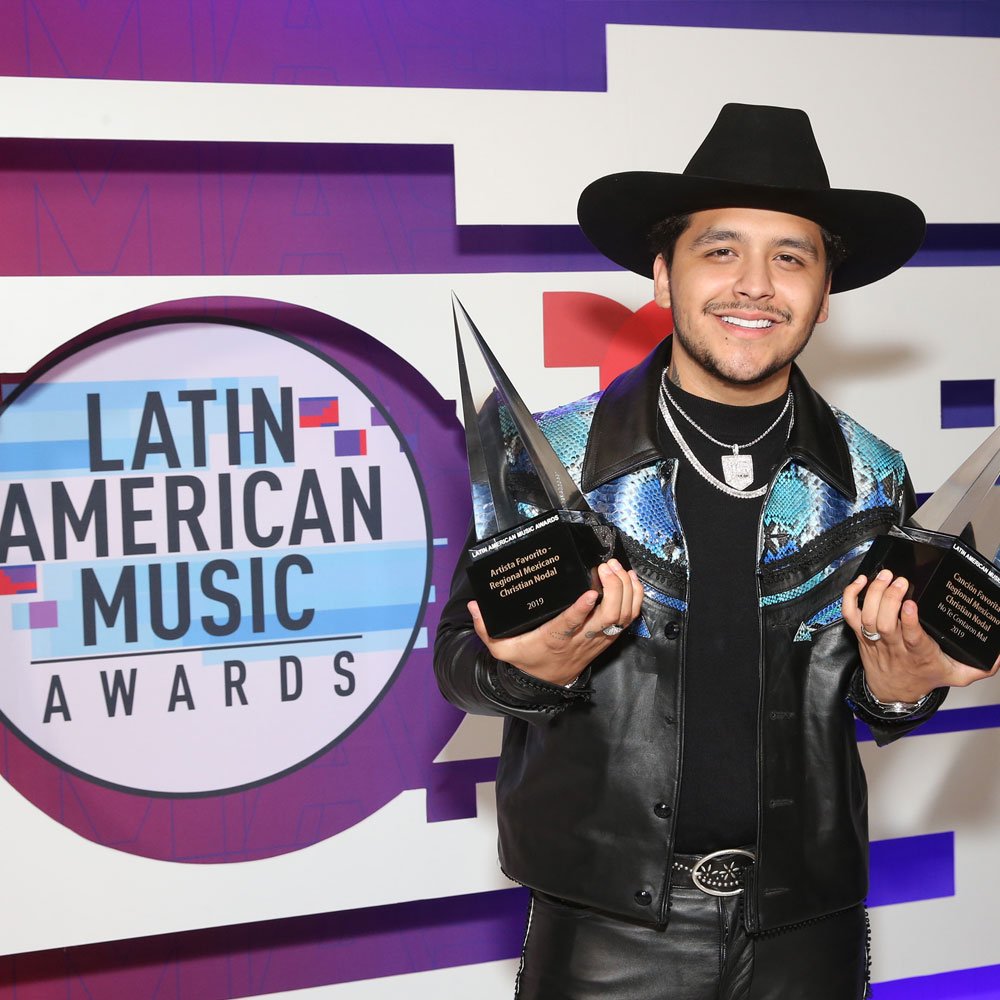 Christian Nodal
"What I like the most right now is that there are a lot of collaborations between American and Latin artists," El Micha told INLOVE at the Latin AMAs. "It's opening up a whole new market. I'm proud to be part of this generation and movement. We're working hard for it."
While some are focused on popular musical styles, others are looking elsewhere to see what's trending. One thing that stood out at the Latin American Music Awards this year were the women who are taking center stage in the genres of music that are generally male-dominated.
Sofía Reyes, who was featured in the summer issue of INLOVE Magazine, took home the award for Favorite Video. The "R.I.P." singer not only found success through collaborating with other artists like Rita Ora and Anitta, but she also tapped into an important message: female empowerment.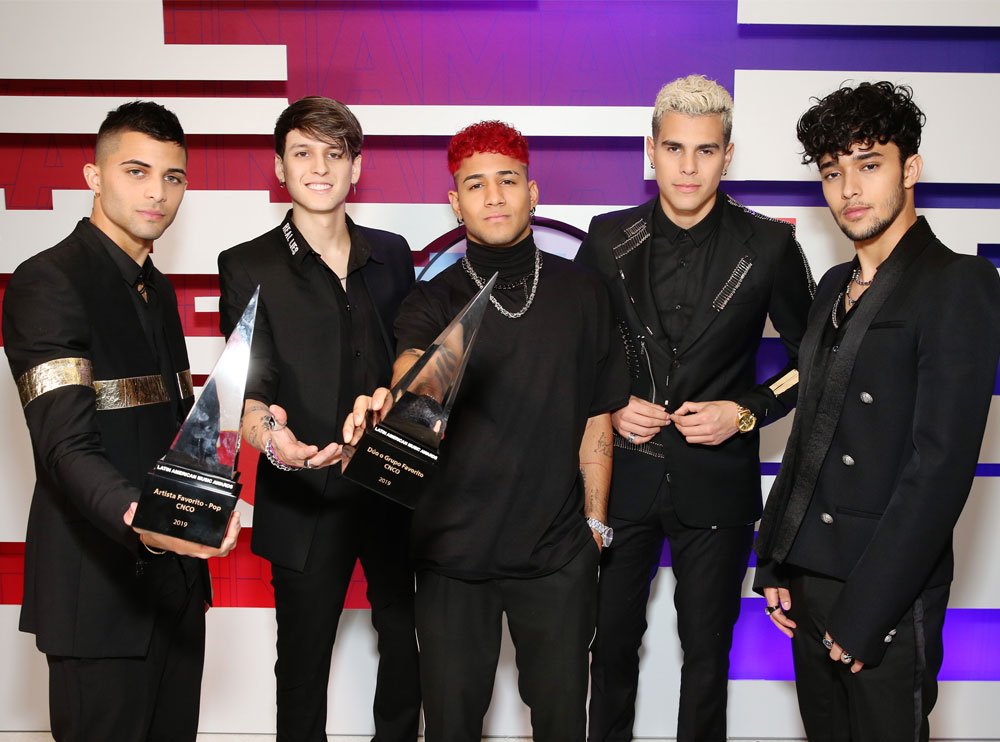 CNCO
"I want to be the best version of myself as a person, and as an artist, in order to inspire good and positivity," Reyes had said in our recent interview. "I want to always stay creative, genuine and authentic; hoping that people connect with that. My music is that."
Mariah Angeliq (known as just Mariah) is another young woman forging a path in the music industry. The 19-year-old singer, who signed to Universal Music Latin earlier this year, has been on everyone's radar. "I feel like [being an artist] is a huge responsibility, whether you're a female or a male," Mariah discussed with INLOVE on the red carpet. "The industry is more accustomed to being male-dominated. You're used to seeing 10 guys on a song rather than 10 girls on a song," she continued. "I'm here to change that mindset because I never thought it was going to be hard for me as a woman. I always had in my head that it was going to happen. If you believe in yourself, keep pushing because it will happen."
Farina is another female artist who knows what it takes to make things happen. The 33-year-old is a pioneer. She is the first woman out of Colombia to make reggaeton music. She flawlessly weaves genres together and leads the way as a groundbreaking female trap artist.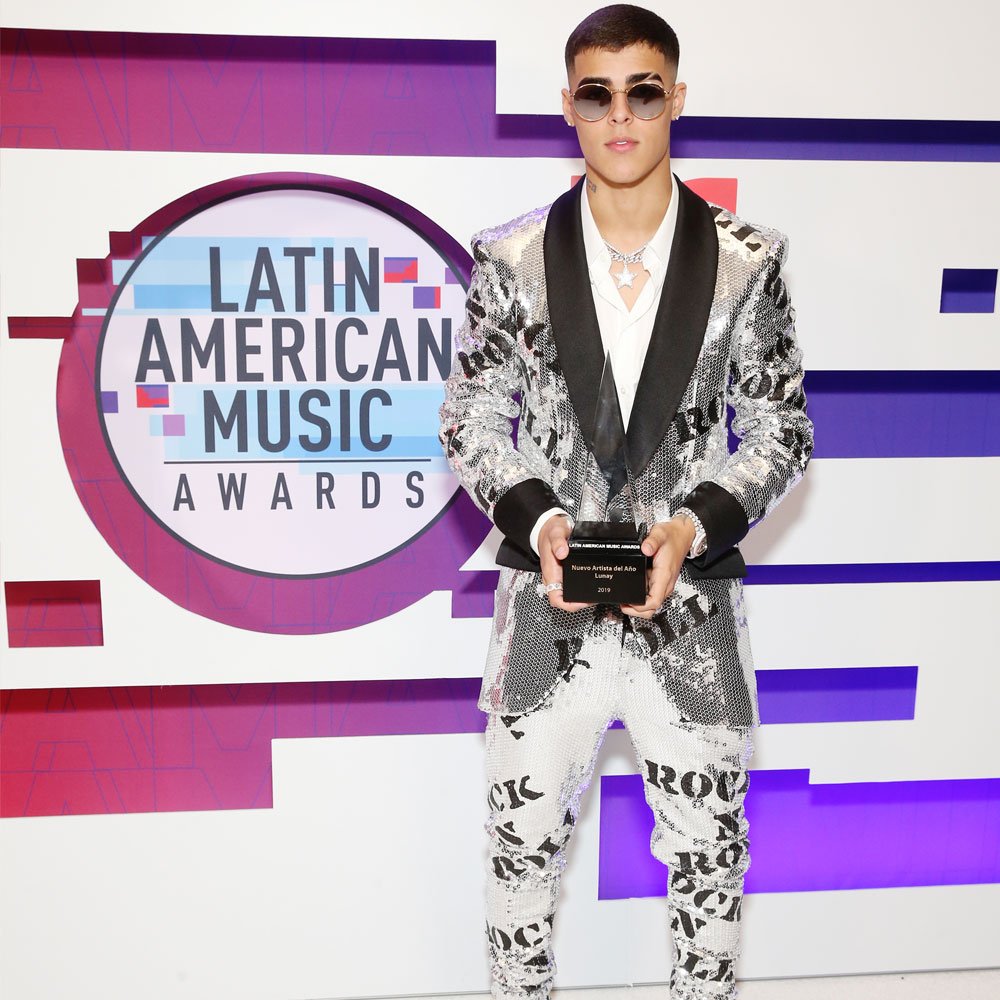 Lenier
"It's been 15 years since I started, and as you know, I'm not your typical singer," Farina tells INLOVE Magazine. "I went into rap and trap, and there hasn't been a female trap artist for quite some time now. I think now is the moment to open up the doors for other female trap artists in the Latin market because there are not as many as there are in the American market. This is the time to share and collaborate with our male colleagues and put great records out there."
After the red carpet, the show aired live on Telemundo from the Dolby Theatre in Los Angeles on Oct. 17. Anuel AA won big repping reggaeton, while women like Reyes and Becky G shined. Others, such as CNCO and Sebastian Yatra, also proved to be clear favorites of 2019.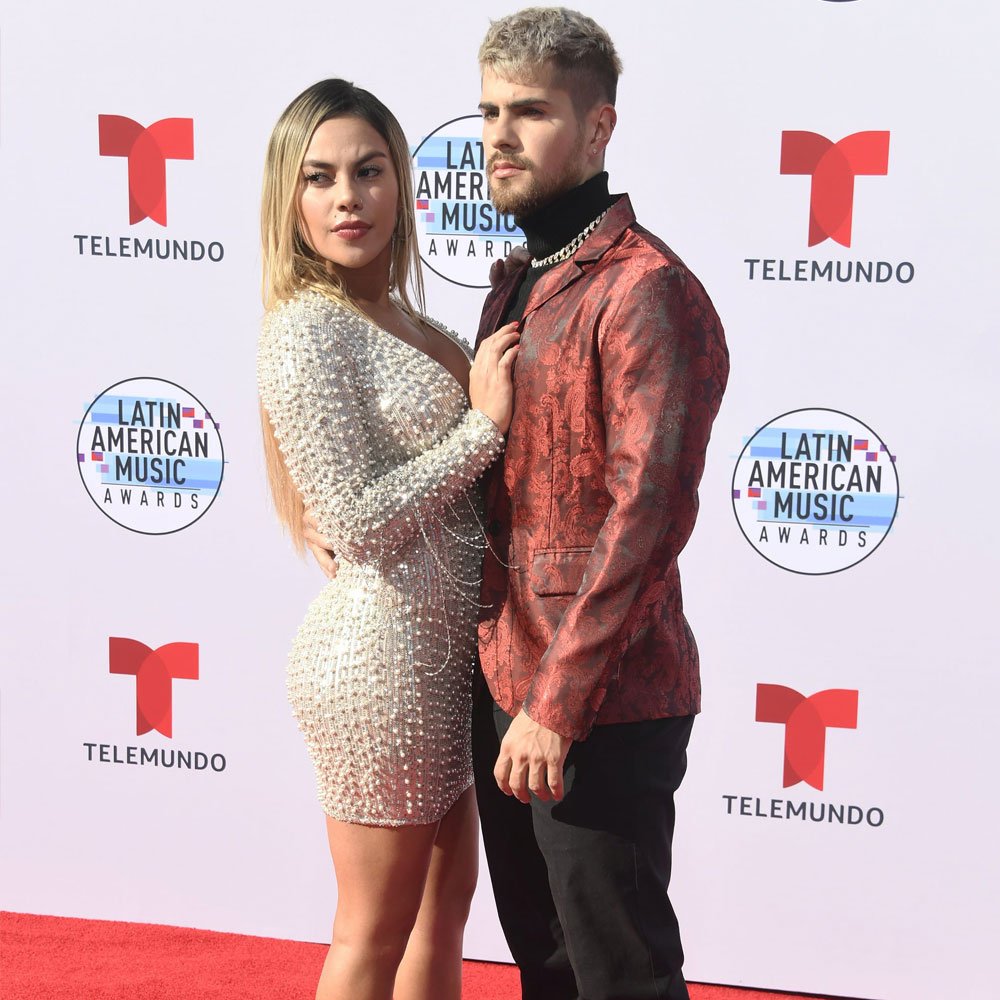 Rombai
Looking at artists like Rombai, perhaps teased what we could see trending into next year. Uruguayan singer-songwriter, Fer Vázquez, and Bolivian singer Megumi "Megu" Bowles, who were there as first-time attendees, opened the red carpet earlier that day, with an incredible performance. Their 2018 mega-hit, "Me Voy," exceeded over 129 million views on YouTube and surpassed more than 425 million on Spotify, which catapulted them into international success. Their latest single, "Ganitas," is right in line with the rest of their music.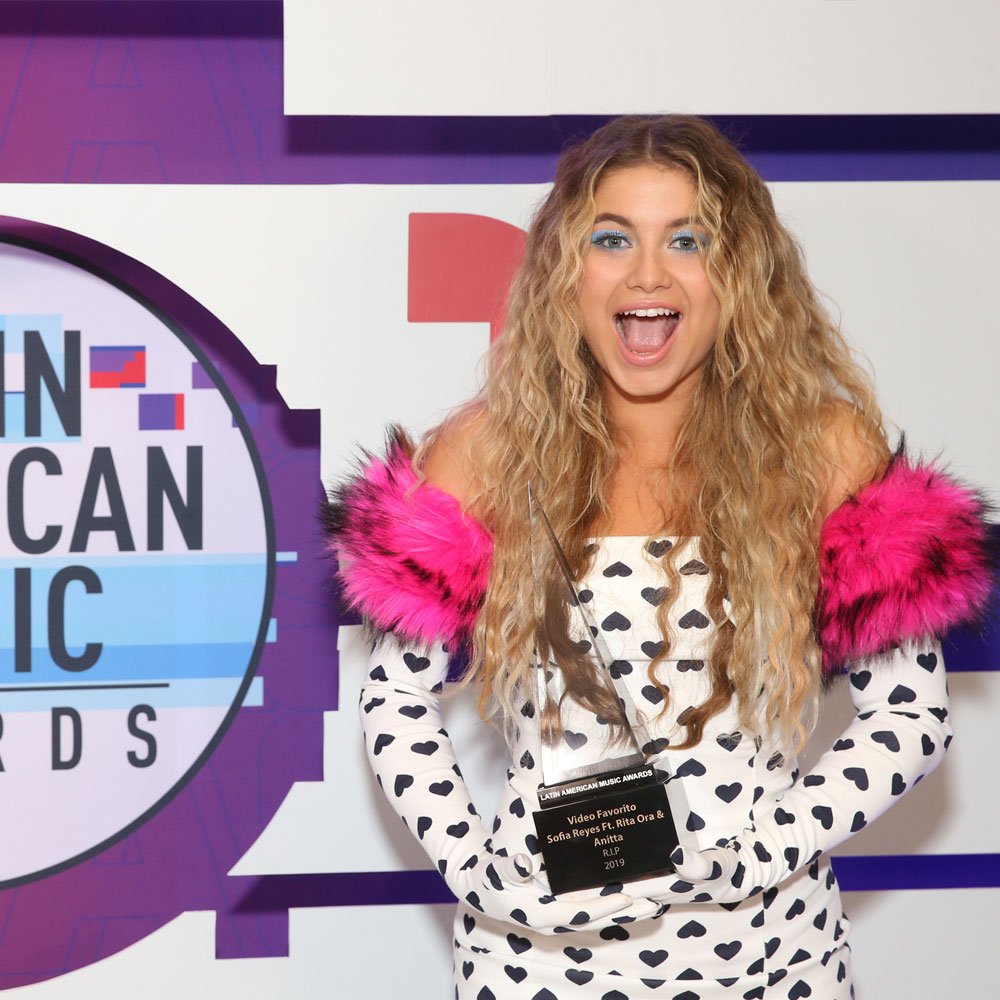 Sofia Reyes
"You see now Justin Bieber doing songs with J Balvin, and Bad Bunny with Drake, so I'm very proud of the movement and everyone who's embracing Latin music," says Megu. "Every [style of] music has its time. I think for Latinx people, our time is now. I hope that it just gets bigger and bigger."
You can visit the Telemundo website for a complete list of winners from the 2019 Latin American Music Awards.
Sari Cohen
Photo credits: Telemundo
Published on InLoveMag.com.